"My friend has never owned a vibrator and I want to get them one as a gift. What are your recommendations?"
This one of my favorite questions I get in my workshops.
There is a veritable wealth of vibrators available. Vibes are becoming higher in quality as discerning consumers are demanding intimate products that compete with iPhones for sophistication and design. But which ones are suitable for that friend who's new to this new world of toys? And which are actually worth their price tags?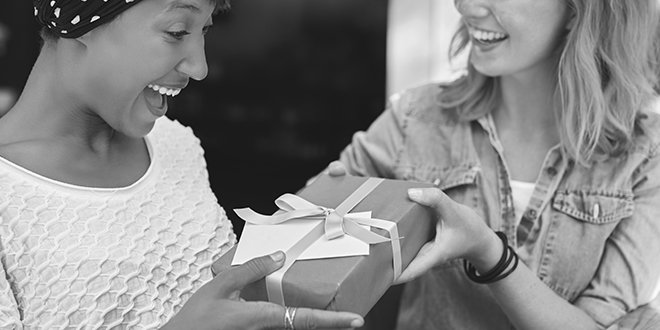 I've spent nearly a decade teaching people about pleasure physiology and sex toys. I love helping people find toys that bring joy to their solo and partnered sex lives.
I like to recommend toys that are body-safe. This means that they are made from materials that are non-porous and not harmful to the body. Silicone, hard plastic, glass, and stainless steel are all examples of body-safe materials.
Sex Ed PSA: Many cheaper sex toys (like the jelly rubber kind) can harbor bacteria and contain phthalates (endocrine-disrupting chemicals that you probably don't want near your genitals). Friends don't let friends use crappy sex toys.
Here are five suggestions that will make sure your gift becomes the best thing in your friend's nightstand.

LELO's sleek MIA™ 2 is the one I'd buy for the friend who travels a lot for work. It's discreet but powerful, and the design doesn't scream "SEX TOY" if the TSA gets curious. It's also quiet so the person in the hotel room next door won't hear it.
It's USB-rechargeable so they can plug it right into their laptop or phone charger, regardless of the local voltage if they're traveling internationally.

Whenever I'm at a conference with my sex toy reviewer friends, inevitably the MONA™ 2 will get brought up in conversation. It's a fan-favorite among experts who have champagne tastes in sex toys.
The MONA™ 2 has got a great rumble-y vibration and settings from mild-to-strong. It can be used internally or externally, but is particularly nice if someone likes a toy that can be wedged between the labia to cover a bit of surface area. For fans of internal stimulation, this one is nice because it's got a bit of girth to it as well.

The GIGI™ 2 is a super versatile toy. It's got a curved shape and is designed to find the G-spot, but its flat tip makes it equally fantastic for use on the clit. It's great for use during intercourse too. The long handle makes it easy to hold onto during penis-in-vagina or penis-in-anus sex.
I particularly like recommending this toy for people who are new to G-spot stimulation. That anterior wall where the G-spot lives can be hard to reach with fingers alone, so a toy like the GIGI™ 2 can make it much easier to explore. But if they find out that they aren't all that keen on G-spot stimulation, they still have an awesome toy to use on the clit. It's still money well spent and that toy is going to get some great use for other purposes.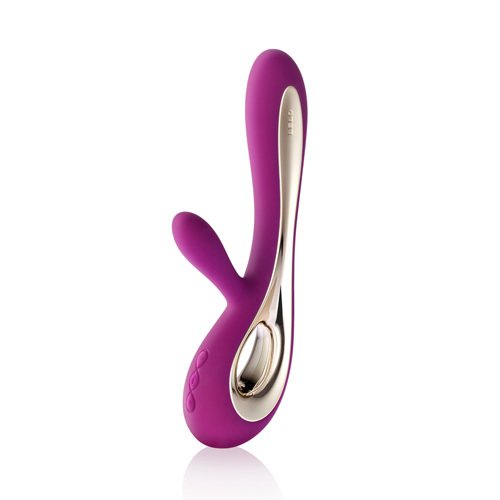 Nearly every time I teach about sex toys, someone asks me about "The Rabbit." And nearly every time, it's because they saw that episode of Sex and the City where Charlotte didn't leave her apartment for ages because of said sex toy.
Typically, I don't recommend rabbit toys because they often don't fit everyone's genitals well. The distance between the clit and vagina varies, so one toy does not fit all. However, the SORAYA™  stands out from the pack. It has some versatility that allows it to work with a greater number of vulvas. The SORAYA™ 's clitoral arm is flexible, so the user can move it a bit so it's hitting the desired part of their clit (which you can't do with most rabbit toys).
So if your friend has expressed interest in a rabbit-style vibe (and you're feeling generous price-wise), this is one to consider.

The SIRI™ 2 is a handheld, powerful vibe that has modes designed to mimic various types of musical beats. It even has a function that's designed to match the environment so if your friend has some sexy music on in the background, the toy will match its rhythm.
Musical features aside, the SIRI™ 2 is ergonomic, easy to use, and has a lovely vibration quality. It's also USB rechargeable and a bit more travel-friendly than the MONA™ 2 or GIGI™ 2 if your friend wants something a little smaller.
Conclusion
Whatever your choice, you'll be sending a powerful message: pleasure is important and you're a friend to whom they can turn to talk about sex. They are lucky to have you in their lives.