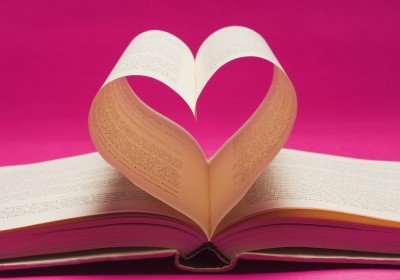 The 'Fifty Shades of Grey' book series is still flying off store shelves and being downloaded faster than any book in history (sorry Harry), and it now seems they're inspiring a number of readers to take a page from the literary blockbusters.
A study done for Netmums about the post-Fifty Shades sex lives of over 2,000 UK readers revealed some interesting insights on how scenarios from the page can affect our real life passions.
The research showed that on average, respondents were having sex once a week, but after closing the cover on the final page, that number has since jumped to 3 weekly romps. The study also noted that two-thirds said that their lovemaking is now lasting longer, with an average extension of 15 minutes reported.
What are people doing with this extra time? According to the data, new sexual positions; 40% of the people surveyed stated that their previous lovemaking was comprised mainly of one position during an intimate encounter, now they report trying up to five positions per lovemaking session.
Now, are you ready for some controversy? This new adventurous position on positions has caused a shakeup in the list of Britain's favorite sex stances, with Reverse Cowgirl the top dog to previous favorite Doggy Style.
It seems also that the tools employed by Christian Grey have piqued the interest of readers, with 2 in 5 of the 2,000 survey takers have bought sex toys or have at least browsed through a sex shop since reading the book. The items of most interest were blindfolds, handcuffs and vibrators, while one in five opted for bondage ties, love beads and whips.
Best of all though is that more than half of all respondents said that the much talked-about books have left them more sexually adventurous, and 54 per cent claim that this sex surge has brought them emotionally closer to their partners – expect more in coming months when the Fifty Shades baby boom comes to a head! All finished with Fifty Shades and wondering what erotic fiction to pick up next? We've got some suggestions. Check out LELO's lusty literature reading list.