While there are too many different sex toys out there to count, you'll really notice the difference when you decide to prioritise high quality sex toys.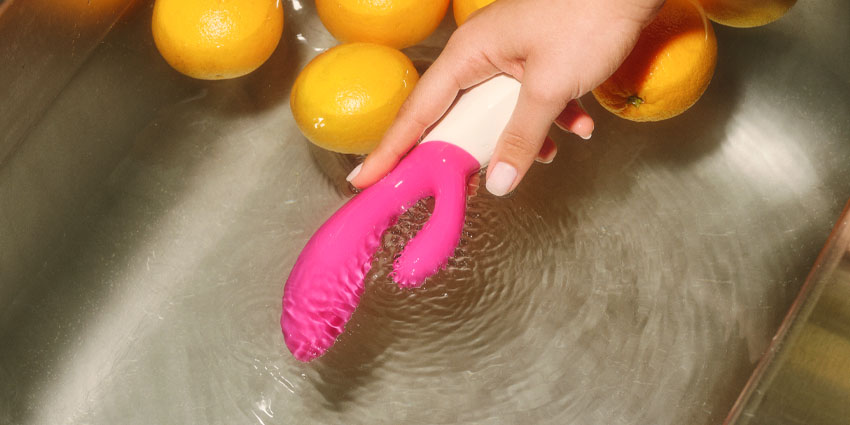 Sure, you could buy a super affordable pleasure product you've spotted. And sure, it'll probably bring you all kinds of sexy sensations. But once you decide to invest in high quality, you'll never look back. The problem, however, is that "we often don't value our pleasure monetarily the same way we value other things," says sex educator, Elise Schuster.
There are several reasons why high quality sex toys are a game changer. They're not just teasingly erotic in function, but they're also made with excellent, body-safe material, and often have a plethora of other sensual functions that you just won't find in those run-of-the-mill entry level cheap toys.
Why is It Important to Buy High Quality Sex Toys?
If you opt for a sex toy that's extremely budget-friendly, you may be inviting in a slew of unhealthy elements into your self-care routine. And this is especially true when it comes to the material of your sex toy.
You see, many cheap sex toys are so affordable because they're often classified as a "novelty item". With this, you can never really be sure if they're body-safe. You'll also be at risk of getting a sex toy that's made of a material that's impossible to ever fully get clean, like PVC, TPR, TPE, jelly rubber, or latex. What do these materials have in common? They're porous.
Porous sex toys can trap bacteria, creating health issues for you such as an infection or irritation. Jelly rubber is especially harmful because it contains phthalates, a group of chemicals used to make plastics more durable. 
Still, you'll be able to find an uncountable number of porous sex toys because, well, they're cheap to manufacture. But when you decide to spend that extra bit of your hard-earned cash on a high quality sex toy, you'll be showered with a sea of delicious and worthy benefits.
5 Benefits of Using High Quality Sex Toys
1. They Offer New Sensations
High quality sex toys often come with different kinds of vibrations, such as rumbly and buzzy, allowing you to experience new and varied sensations.
2. They Have a Better Design
The way that a high quality sex toy feels in your hand and on your sweet spots is way more luxurious and sensual than cheaper sex toys. They're also often much easier to use.
3. They Have a Longer Life
High quality sex toys are made to last, and will outshine your cheaper toys, giving you pleasure for years to come. This will actually save you money in the long term.
4. They're Made of Body-Safe Material
High quality sex toys will make use of non-porous materials, like silicone, which means it's safe for your body. Extra silicone layers also allow you to experience more rumbly and powerful vibrations.
5. They're Rechargeable
There are still a slew of cheap sex toys available today that require batteries, making them a pain to replace. Today, high quality sex toys are rechargeable.
With that, why not take a gander at some of our best selling high quality sex toys?
LELO's 6 Best Selling High Quality Sex Toys
While we all experience pleasure differently, there's something passionately sexual and sensual for everybody to enjoy… find your muse!
1.
SILA
: a sonic clitoral massager
Allow SILA's sonic waves to gently stimulate your clitoris, whether you decide to make direct contact or not. SILA has a larger mouth, which provides even more pleasure to your entire erogenous area. Its premium body-safe silicone feels like gold, and it comes with eight pleasure settings, is whisper-quiet, 100 percent waterproof, and sculpted for your pleasure.
2.
ENIGMA
: a dual action sonic massager
Take your blended orgasms to even racier and more intense heights with the LELO ENIGMA. It's a dual action sonic massager that stimulates both the clitoris and the G-spot at the same time. Its internal ergonomic arm flutters in all the right places, while its external arm uses sonic waves to gently titillate and tease. Take advantage of its eight pleasure settings, its waterproof capabilities, and the fact that it's whisper-quiet for discreet play.
3.
GIGI 2
: a G-spot massager
A curved beauty that's been designed to sensually massage your G-spot until the ultimate release, GIGI 2 has a flattened tip, is compact, near-silent, and gets to work using its four button controls. Another delicious perk? If you flip it over, you can use it as a clitoral massager too! GIGI 2 comes with eight pleasure settings, is 100 percent waterproof, and a global bestseller.
4.
HUGO
: a remote control prostate massager
LELO's HUGO is a prostate massager that has the power to increase the size and intensity of the male climax by up to 33 percent! It's a hands-free pleasure product with two motors; one in the base and one in the tip, and comes with a remote control for hands-free orgasms. Its medium size means that all adventurers can enjoy it, it's certified body-safe, 100 percent waterproof, and a global bestseller.
5.
TIANI 3
: a remote-controlled couples' massager
TIANI 3 is an all-round gadget of sexual bliss. This massager is inserted into the vagina to give the wearer G-spot and clitoral stimulation during penetrative sex. And with its gentle purrs or intense vibes, both you and your lover will feel a heightened state of erotic euphoria. It's soft and flexible to suit every body, has a remote control that uses SenseMotion (simply flick your wrist to adjust the intensity), has eight pleasure settings, is whisper-quiet, and 100 percent waterproof.
6.
TOR 2
: a couples' ring
A luxurious and sophisticated vibrating couples' ring made of smooth silicone, the TOR 2 is made for couples who are sheer pleasure-seekers. It's a comfortable cock ring with the ability to fit all sizes, it allows both partners to enjoy vibrating euphoria during love making, and can be worn either up or down for a variety of different sensations. It is 100% waterproof, with six pleasure settings, and gets to work using its intuitive two-button interface.
To wrap up, we're continuously working to bring you body-safe, opulent, and high quality pleasure products for all bodies. It's time that we all started making our sexual wellness a priority!