Rabbit vibrators have been the go-to sex toy for many women since the 90s when the vibrator first appeared on Sex and the City.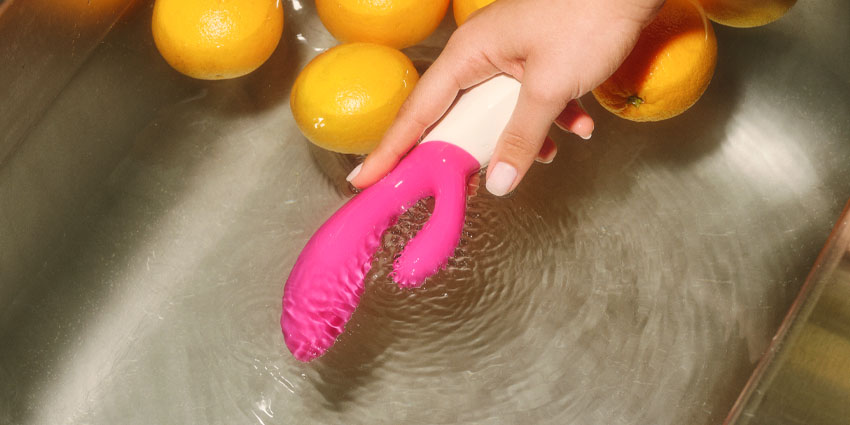 While, for the most part, the design of this iconic toy has stayed fairly unchanged throughout the years, the functionality of this sex toy has improved tremendously. 
Our new Ina Wave 2 Rabbit Vibrator will surely blow your mind away with its sexy sleek design and amazing WaveMotion technology. 
How to Use Ina Wave 2 and Why It's the Best Choice Rabbit Vibrator
A wider range of vibrations. Ina Wave 2 offers a wide range of vibrations for your pleasure. Even 12 different settings and intensities for every taste and mood. You'll never get bored with what this rabbit vibrator has to offer. 
Powerful technology. Even 30% more power ensures intense, mind-blowing, and deeper reaching vibrations every single time you play. 
WaveMotion technology. LELO's signature WaveMotion technology is the thing that makes Ina Wave 2 stand out amongst other rabbit vibrators as the finger-like pinching motion offers the best kind of g-spot stimulation you can find. 
Classy design. Ina Wave 2 is a sexy and sleek rabbit vibrator that has a modern and luxurious design that surely will look great in every sex toy collection. No more funny vintage-looking rabbit toys from the 90s. 
How to Use Ina Wave 2
There are many different ways to enjoy a rabbit vibrator as it's so versatile and full of surprises. 
If it's your first time exploring your body with Ina Wave 2, you might want to take things slowly and get the advantage of the toy fully step by step: 
1. Explore Different Vibrations All Over Your Body
If you're flying solo, then a great way to indulge in some foreplay is by experiencing Ina Wave 2 vibrations all over your body. 
Turn on the vibrations on the lowest settings and place the toy over your breasts, circling around the nipples. Feel each and single different level of vibrations, getting the taste of what the toy will feel like over your primary erogenous zones. 
Sliding the vibrating toy over the lower belly and inner thighs are also surefire ways to build the heat and tease yourself a little. This will make you hot and bothered enough to be ready to move on to some serious stimulation to bring you mind-blowing pleasure. 
2. Lube It Up
For the best experience with Ina Wave 2, use a water-based lubricant like LELO's Personal Moisturizer. Generously pour the lube over the toy, slathering it over the length of it. 
There is no way of going wrong with the lube as the golden rule is — the wetter it is, the better it feels. So, take the time not only to turn yourself on but use the lubricant to add extra slickness before diving in. 
3. Try Thrusting
One of the techniques that works great with rabbit vibrators is thrusting. Because rabbit vibrators have the nub or the "ears," it might take a few different tries to find the best position to thrust comfortably and for maximum pleasure, so don't get discouraged. 
The thrusting technique is great if you want to have better control over the clitoral stimulation. As you'll be thrusting the toy in and out, the nub will be moving on and off your clitoris in a teasing way, which can be a very enjoyable experience. 
Thrusting can also help you find the best spot and position to stimulate the g-spot with the perfect curve of Ina Wave 2. Combine that with the teasing stimulation of the clit, and you have an extraordinary combination for pleasure. 
4. Experiment with Grinding
Another great technique for using the rabbit vibrator is grinding. Instead of thrusting the vibrator in and out, similarly like with penetrative sex, you insert one arm inside you and rock your hips grinding your g-spot and clitoris on the toy. 
This technique can offer some intense stimulation once you find the right spot to position the vibrator so that it hits your g-spot just how you like it. And it's one of the fastest ways to intense blended orgasms that will surely make your day brighter. 
If direct stimulation of the nub gets too intense anytime during your solo play, you can simply slip a finger under the nub and hold it as a barrier between your clit and the toy. This will make the vibrations gentler while also adding additional (different) kinds of stimulation at the same time. 
5. Don't Leave Out the Backdoor
Your Ina Wave 2 is versatile enough to be used as an anal vibrator as well, so don't neglect the backdoor entrance and give it some love as well. 
Add extra lube before diving in and play around with different positions and angles to hold the rabbit vibrator. 
If you want some intense stimulation, you might want to position it in a way where the shaft is in your anus, while the nub or the "ears" are pressing into the entrance to your vagina. Add some finger stimulation over your clit and enjoy the ride. 
Just make sure to always clean the rabbit vibrator before switching from vaginal to anal penetration, as your vagina's microflora is very sensitive, and it's best to be safe than sorry. 
6. Let Your Partner Take the Reins of Your Pleasure
While Ina Wave 2 is the perfect toy to be used for some quality solo sex, it's also a great toy to use together with your partner. 
You can also use the rabbit vibrator for some added stimulation over your clitoris as your partner is penetrating you. Or, it can be used for anal penetration for either you or your partner to make the whole experience more stimulating for both of you. 
It's also a perfect toy to use during foreplay, where your partner can use it on you or vice versa to get you both turned on and ready for intercourse. 
The sky is the limit here, and with Ina Wave 2's sleek and sexy design, your partner surely won't be able to say no to some experimentation.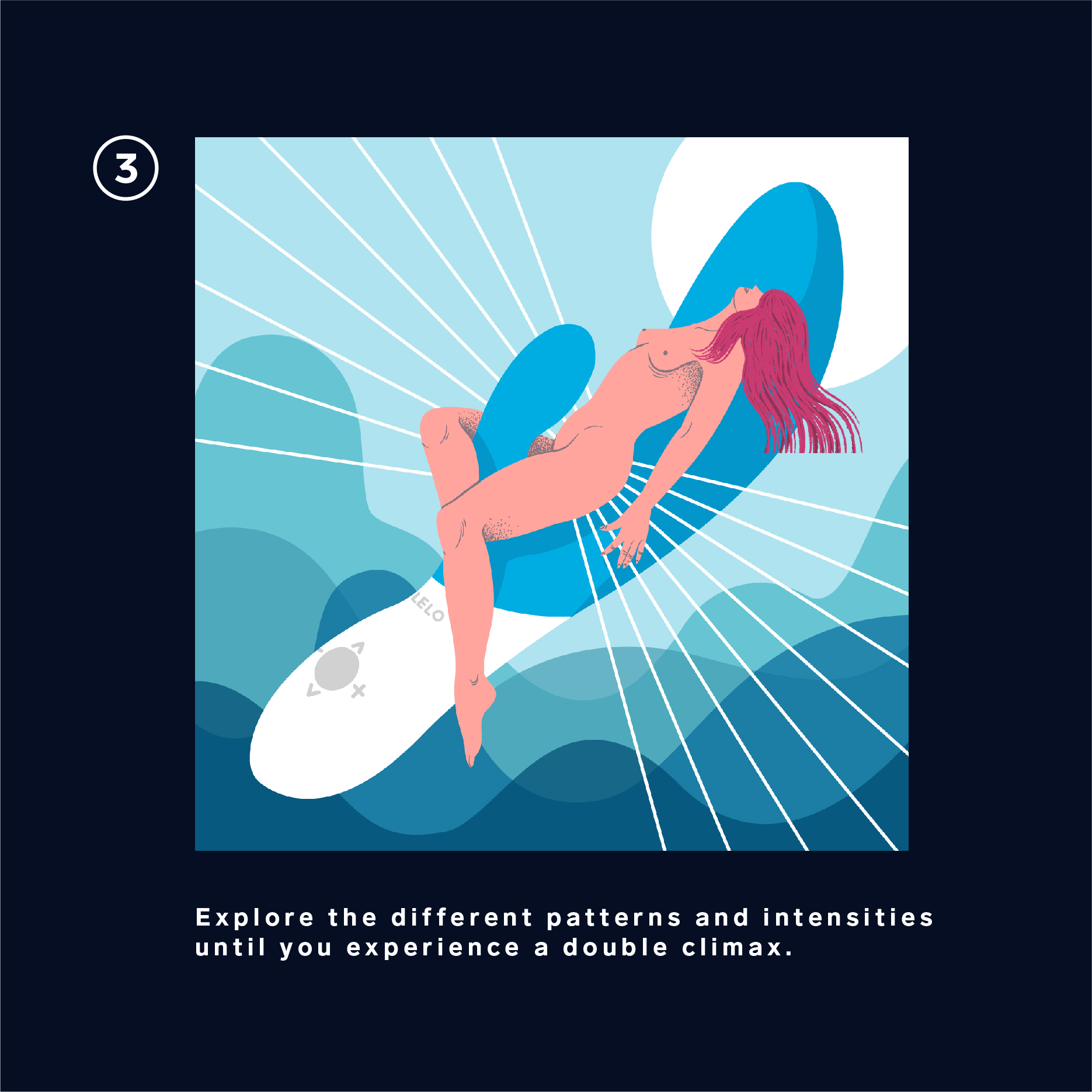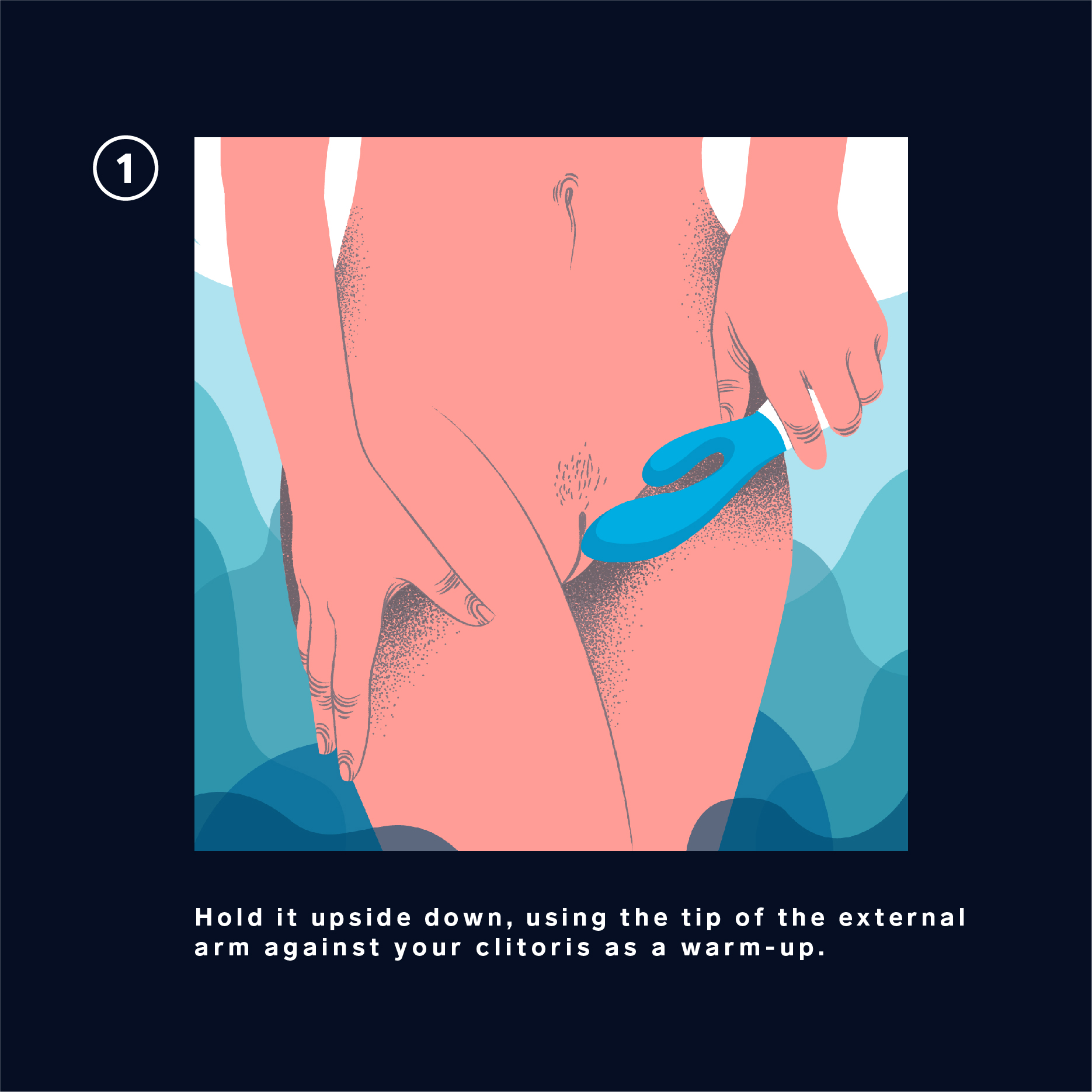 Take Care of Your Ina Wave 2 Rabbit Vibrator the Right Way
Before using your new rabbit vibrator for the first time, make sure to charge it for two hours. After that, charge the toy whenever needed.
Ina Wave 2 is 100% waterproof, which makes it very convenient to clean. Always wash the toy after every single use and dry it well before storing it. For best results, use LELO Toy Cleaner to spray and rinse the vibrator, but warm water and antibacterial soap also work great. 
After washing and drying it, store it in the satin bag that comes with the toy until the next time. 
Never use cleansers that contain alcohol, petrol, or acetone to wash your Ina Wave 2, as it can ruin the material. Also, make sure to keep it out of direct sunlight and away from extreme heat.
To ensure the longevity of Ina Wave 2, use water-based lube with it, avoiding body creams or silicone-based lubes as they can ruin the silicone material of the toy.
Don't Forget the Warranty
All LELO toys come with a 1-year warranty, so make sure you activate it by registering the number provided on the LELO Authenticity Card at LELO.COM/SUPPORT.