This article was scientifically fact-checked by Human Sexuality expert Dr. Laurie Mintz.
According to a survey about sex toy ownership in the U.S., nearly 80% of women over the age of 18 own a sex toy. Vibrators are by far the most common toys to own (78%), followed by dildos (60%) and anal toys (16%). This guide will go over all of these categories for sex toys for women, and then some! Help us close the orgasm gap, one pleasure maker at a time.
*Please note that we use the phrase "sex toys for women" as often indicated by pop culture, however, these products are designed for everyone with a vulva or vagina (we've even seen people with penises get creative with the toys), regardless of their identity.
Clitoral Stimulation
Power to the clit! The overwhelming majority of women (99%!) report orgasming from clitoral stimulation during masturbation, either alone or coupled with penetration. Did you know that the visible part of the clitoris shows only the tip of the entire sexual organ? That's why this toy is designed to stimulate much more of the clitoris compared to standard vibrating toys.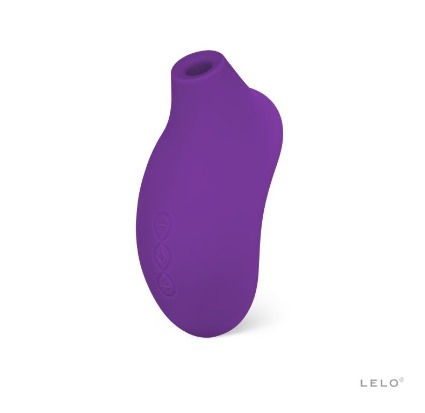 Chances are, if you've done your research on clit suckers, you've probably heard about the SONA line of clitoral stimulators. It's the most popular item by a landslide. Unlike typical vibrators that stimulate the surface of the clitoris, SONA sends sonic waves deep into the clitoris to stimulate 75% more of it. If you read the reviews on it, many women also say it made them squirt for the first time. You can check out the differences between the first and second generation here, and check out what Cruise Control technology is here.
Rating: 4.9/5
Defining Features: Cruise Control technology saves overall power to unleash when you're pressing the toy hardest against your body
Customer Reviews: "It's unlike anything else I've seen on the market and really uncovers new sensations. It was fun learning about a part of my body I thought I'd explored throughly for decades. It was like the awesomest cunnilingus + vibrating. I had multiple deeply satisfying orgasms within moments of using it, and recommend to every person with a clitoris! I wish there was a version for men (save me on the lock jaw, lol)."
Full Price $139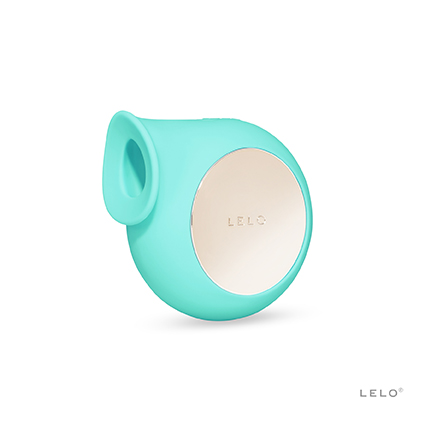 SILA is dedicated to the warm-up and steady pace of pleasure. When there's no rush to the finish line, why not edge yourself to an intense and long-lasting climax? SILA does this by offering a wide range of vibration intensities, from very soft pulsing to incredible power. It also has a larger mouth to encompass not only the clitoris, but surrounging erogenous labias and other areas of the vulva. If you're more of the type to light some candles, slip into something sex, and enjoy a night in the beats any other plans, this device was made with you in mind.
Rating: 4.6/5
Defining Features: wide array of intensities for buildable pleasure and edging
Customer Review: "Sila is the home companion I've been hoping to find. Cutting to the chase, Sila lives up to any and all hype: it's powerful but ever so adjustable, quiet and discreet, easy to handle, and best of all so, so, effective. From gentle stimulation to mind-blowing orgasm Sila has taken me wherever I'm in the mood to go. Bravo, Sila!"
Full Price $169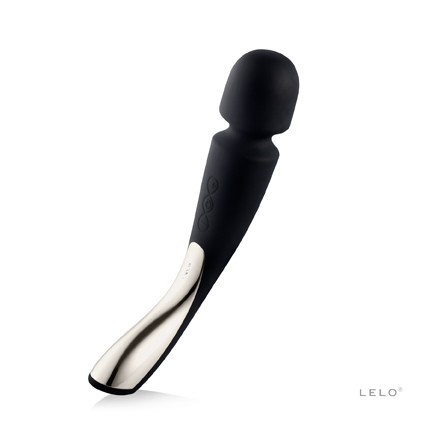 If you're looking for a multi-purpose massager that nobody would ever suspect was designed for sexual purposes, the SMART WAND is the queen of all massagers. Not only does it vibrate deep for ultimate relaxation, it's also incredibly powerful for those who know they can handle it. It's also cordless so you don't have to worry about the hassle of having a plug nearby, plus a single charge leads to a 2-hour user time. It comes in two sizes, SMART WAND Medium and SMART WAND Large. The second generation was also recently launched with a few added features. 
Rating: 4.7/5
Defining Features: powerful and reliable vibrations that double for pleasure and pain relief
Customer Reviews: "Purchased this (in black) as a muscle massager. The vibrations are powerful and it's discreet and fits very nicely in my purse for when you're on the go and need a simple neck massage while sitting in traffic or in the office. As a pleasure object, well…it doesn't disappoint. The vibrations are those that we all know and love, the feel is smooth as silk and for me, I found that it fits perfect in between the labia if you should so choose to rub up against it cowgirl style, in the shower (oooof!) alone or with company, it will get you there!"
Full Price $149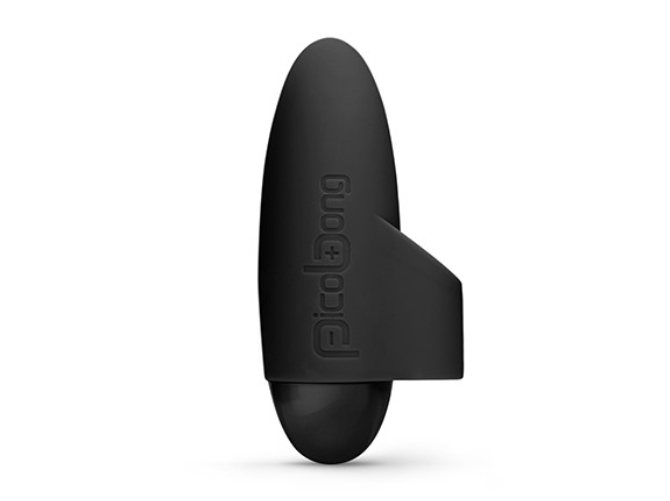 IPO 2 is particularly convenient for people who travel or are looking for a discreet sex toy with plenty of power. This pocket vibe has super soft silicone and fits comfortably on the finger. It's so small that you can even keep it inside your underwear and wear it in public or use it will grinding against a pillow.
Rating: 4.1/5
Defining Features: as discreet as vibrators come
Customer Reviews: "Lovely little something for when you're with a partner or just want to amp up your night alone."
Full Price $49.95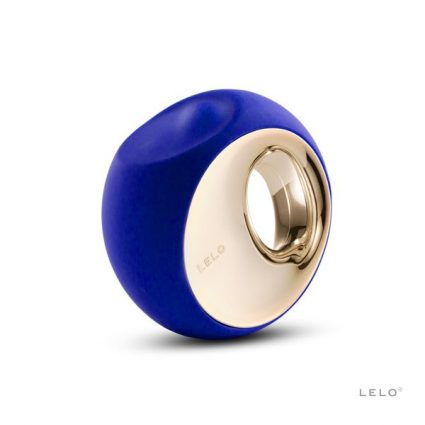 Love the eroticism of receiving oral? Then you'll love ORA 3. It's an oral stimulator with a rotating nub that mimics a human tongue, but without any strings attached. Who says you need to have a partner to get your fill of being eaten out? Not with ORA 3. This ring-shaped device contains a handle that makes it easy to control and press against your clitoris. Make sure to add lots of lube to get it feeling just like a mouth. 
Rating: 4/5
Defining Features: rotating nod mimics human tongue, especially in random mode
Customer Reviews: "I bought this a couple of months ago. I love it! Looking at the item I did not see how it could possible emulate oral sex. But it sure does. I love getting oral, but this is the safest way ever. Very happy I bough the Ora 3."
Full Price $169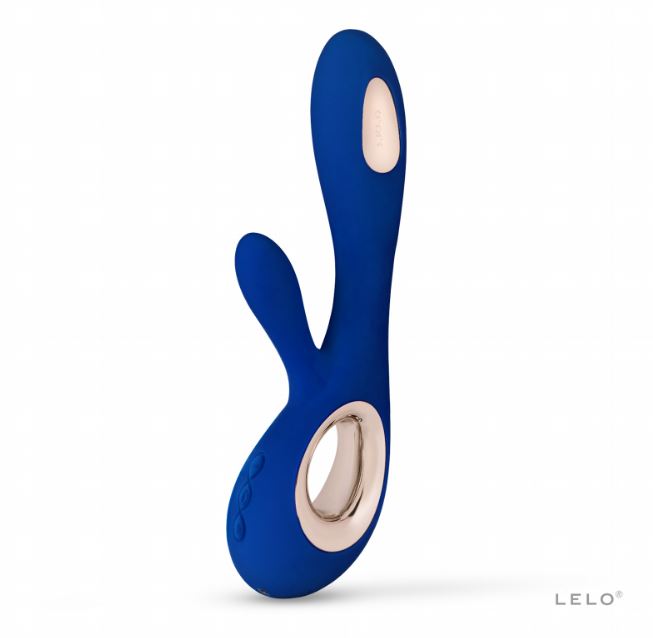 We consider SORAYA Wave as a perfect example of a toy that satisfies both external and internal stimulation. Its diversity is just one of the reasons it's been a top 3 seller month after month. Not only does this rabbit vibrator contain a smaller, flexible arm and a large shaft to explore the multiple vibration patterns, it also contains wave technology. What does this mean? The two arms can also move towards each other in a "come hither" pinching motion to pinpoint the internal spot many women find pleasurable, often referred to as the G-spot. It certainly brings waves of pleasure.
Rating: 4.9/5
Defining Features: combination g-spot and clitoral stimulation for multiple orgasms
Customer Reviews: "I have this gem, may I say if you don't know what your G spot is or just don't seem to be ably to get that toe curling vaginal orgasm that you read about, get this, invest in your own pleasure. You will not be sorry. I still have not been able to last through more than 2 settings , I love this thing."
Full Price $249
Internal Stimulation
Another popular form of stimulation for vaginas and vulvas is vaginal or internal stimulation, but since many women prefer the option of a blended orgasm, all of our internal toys also contain vibration that can be used externally on the clitoris or erogenous zones. If you prefer stimulation that mimics a phallic movement or know that your sweet spots are internal, check out the following toys.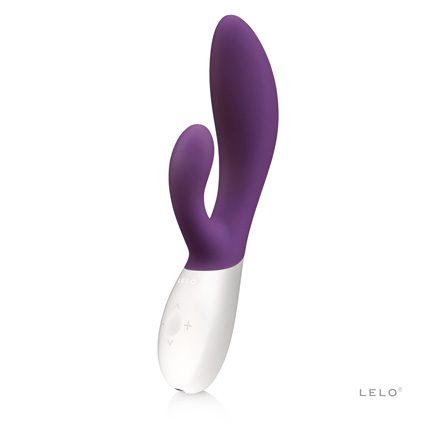 Another great rabbit vibrator is the INA 2, which has both a thicker shaft and a larger arm. It's shape is quite unique to rabbit vibrators because the shaft is curved to hit the inner wall of the vagina. It's also 100% waterproof so you can have fun in the bath or shower. To check out more comparisons between INA 2 and SORAYA 2, click here.
Rating: 4.3/5
Defining Features: shaped like a shaft with a little thumb on the side, this toy guarantees double joy – stimulation of the g-spot and clitoris
Customer Reviews: "I purchased this to add some variety into the bedroom and also to introduce my wife to a g-spot orgasm. She likes it a lot and likes it when I use it on her. It's very good quality, well made and works well. The power setting range is good…very low to very intense. She will have a g-spot orgasm after it's inside her a few minutes, then want me to get inside her for another orgasm. It's definitely enhanced our intimate time. No complaints here!"
Full Price $149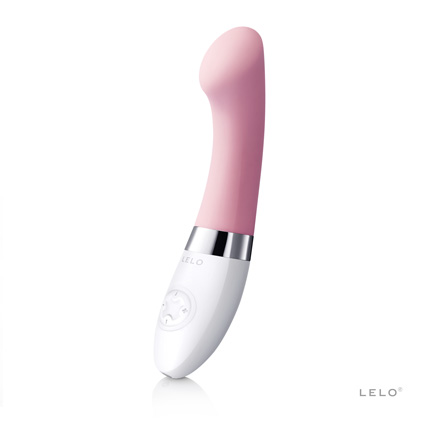 A tip crafted to perfection, GIGI 2 is an internal vibrator that hits all the sweet spots. It may appear small compared to some of our other vibrators, but it has plenty of length to the internal wall, commonly known as the G-spot, that some women find pleasurable. GIGI 2 can of course be used to stimulate the clitoris and other erogenous zones like the nipples and anus. Incorporate it into some partner play and let your partner explore your body while you're blindfolded!
Rating: 4.8/5
Defining Features: un-intimidating size and flattened tip is amazing for those who like internal (or external) stimulation
Customer Reviews: "Excellent design, materials and operation. The unique shape does it all. My girlfriend loves it solo AND letting me take over while she just enjoys the benefits!"
Full Price $139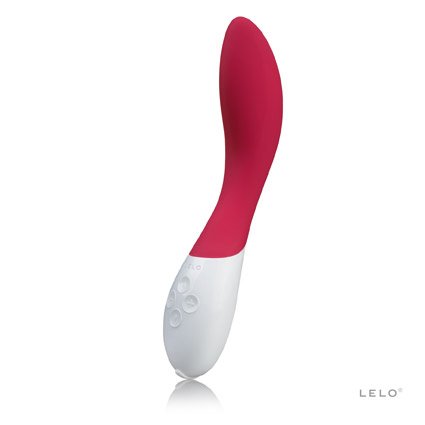 If you're fully committed to internal pleasure, MONA Wave is a great option to give your insides an erotic massage. It's designed without an arm so that it can be easily couple with clitoral toys, like SONA or the ever so discreet LILY 2. Discover your quickest route to orgasm by experimenting with multiple toys, because we believe you can have your cake and orgasm too. 
Rating: 4/5
Defining Features: WaveMotion technology allows the shaft to "curl" onto your g-spot
Customer Reviews: "I have been using this for years. Since then, I have orgasms consistently whenever I want. It has really helped our marriage and sex-life. I highly recommend this. I grind on top of it for clitoral stimulation. I never use any of the movement settings. I love that I can increase or decrease the strength of the vibration. It is easy to clean and charge."
Full Price $159
Anal Stimulation
Since these toys are designed with functionality in mind, most all of the internal stimulators can be used anally as well. Please just remember to wash them or use toy cleaner before switching stimulation zones! Another very, VERY important reminder is to always use lube or personal moisturizer when exploring anal play, especially if you're new to it. Let go of any stigmas and enjoy the art and satisfaction of a perineal sponge massage.
*Make no mistake-these anal toys aren't just for prostates, they're for anyone who wants to explore the backdoor. We receive tons of emails from women who get just as much joy using these toys as their male partners do. Just make sure to clean before swapping.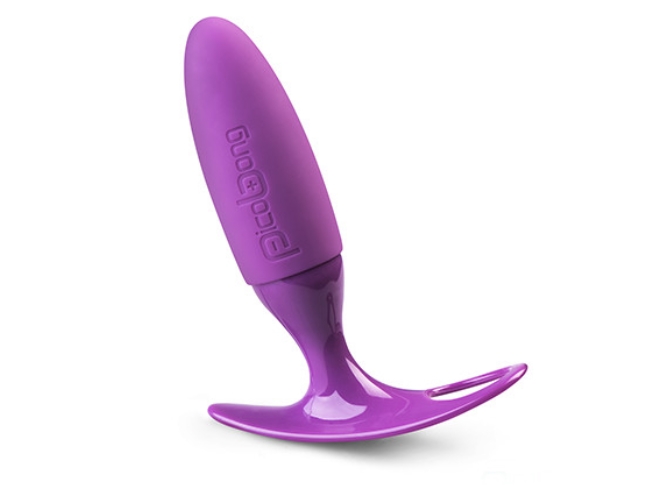 If you've been thinking about dipping your toes into anal stimulation and are looking for something a step-up from using your own fingers, TANO 2 is a solid, medium-sized butt plug. It's not intimidating, yet offers a girthy base to stimulate the many nerve endings on the anus. Don't ever forget the lube!
Rating: 4.7/5
Defining Features: perfect size for beginner anal play, plus fun vibration patterns
Customer Reviews: "I bought this about a month ago to spice things up a little in the bedroom & BOYYYYY. It works! Love all the different vibration settings and it's just the right size."
Full Price $59.95
The fun thing about HUGO is that it's remote-controlled. This means total hands-free pleasure during solo or partnered play. During solo play, it gives you total freedom to discover new masturbation positions. Did you know that standing or sitting up increases the blood flow, and thus, increases pleasure and sensitivity during solo play? Try it. You can also give your partner the remote and let them watch as you writhe in gradual anal ecstasy. 
Rating: 5/5
Defining Features: remote-controlled anal stimulator perfect for partner teasing or hands-free masturbation
Customer Reviews: "Brilliant. Before or after you get tired of the routine add this to your life and it'll make things a hundred times better."
Full Price $159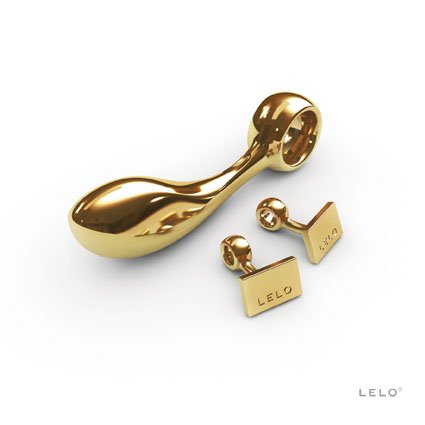 We know the EARL isn't made for everyone. It's made for those who live luxuriously in every sense of the word, even with toys that stay in their pleasure chests. What better way to celebrate a 50th "golden" wedding anniversary, or simply shower your partner with a gift that will make their jaws and panties drop? EARL is an anal massager made of 24k gold. Because of its material, it also makes for fun temperature play. The ring on the handle gives you complete control, plus it can be used vaginally. 
Rating: 3.9/5
Defining Features: it's a 4-letter word that starts with "g" and never gets old
Customer Reviews: "An excellent gift idea to keep in the back pocket for that REALLY special someone."
Full Price $1,990
Couples Fun
Everybody needs alone time to discover their basic desires, and like they say, you can't expect the best pleasure from a partner if you don't know what you like. We encourage you to reap all the benefits of solo masturbation, and also reap the benefits of introducing sex toys into the bedroom!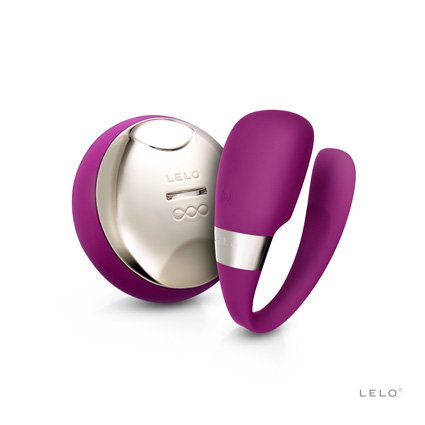 TIANI 3 is all about mutual stimulation. Of course, it can be used during solo play, but using it during partnered sex stimulates both the internal wall and clitoris of one partner while massaging the shaft of the other partner. TIANI 3 also contains SenseMotion technology, which means the intensity of the vibrations can be controlled by tipping the remote. Use it on a romantic night on the town as a form of foreplay to have you both begging for more when you return home.
Rating: 4/5
Defining Features: remote-controlled for exhibitionism or provides stimulation for both partners
Customer Reviews: "This was a joint Valentine present. We've tried other products before but they didn't really work. Often they were far too uncomfortable. The Tiani 3 is an absolute top quality project. I suppose the most surprising thing about it is you don't really know it's there until you really know it's there!"
Full Price $159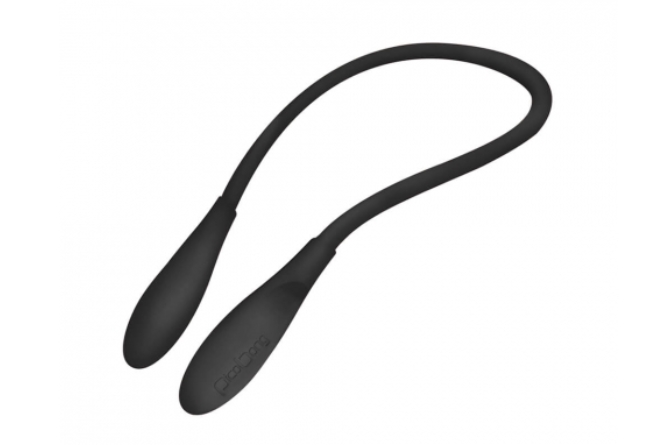 A rabbit vibrator, clitoral massager and anal stimulator all in one! Transformer contains two flexible arms that can be inserted wherever you're feeling like exploring. Use it solo for double stimulation or use it with a partner and enjoy the toy together. No labels needed.
Rating: 5/5
Defining Features: as versatile as sex toys get, lots of possibilities with this one
Customer Reviews: "Me and my partner love this set. We've used it in public, when we go for walks, or even over dinner. It is SO HOT — inexplicably sexy for us to look each other in the eye as one person feels the vibrations and the other one controls."
Full Price $119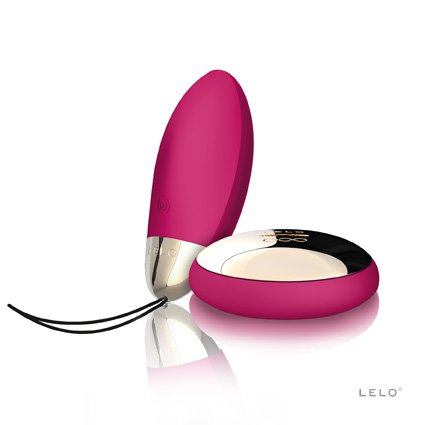 Another great remote-controlled toy is LYLA 2. It's a more traditionally thought of bullet vibrator that delivers big vibrations. It contains the same SenseMotion technology and is worn completely internally in the vagina to stimulate the inner walls. You can again use it for foreplay, or keep it inserted during anal sex. If you want to use it during vaginally penetrative sex, simply use the string for easy remove and hold it against your clitoris. Versatility is key, whether that be with solo or partnered sex!
Rating: 4.6/5
Defining Features: perfect for foreplay or an addition to anal sex
Customer Reviews: "Me and my partner love this set. We've used it in public, when we go for walks, or even over dinner. It is SO HOT — inexplicably sexy for us to look each other in the eye as one person feels the vibrations and the other one controls."
Full Price $149