While browsing your front page of your most-trusted porn site like XVideos or Pornhub, you're opening yourself up to a lot of questions.
As you become exposed to more and more different sexual proclivities by way of titled thumbnails, you might ask yourself things like "does everyone suddenly want to have sex with their stepmom?" and "vibrator punishment–what the heck is that?"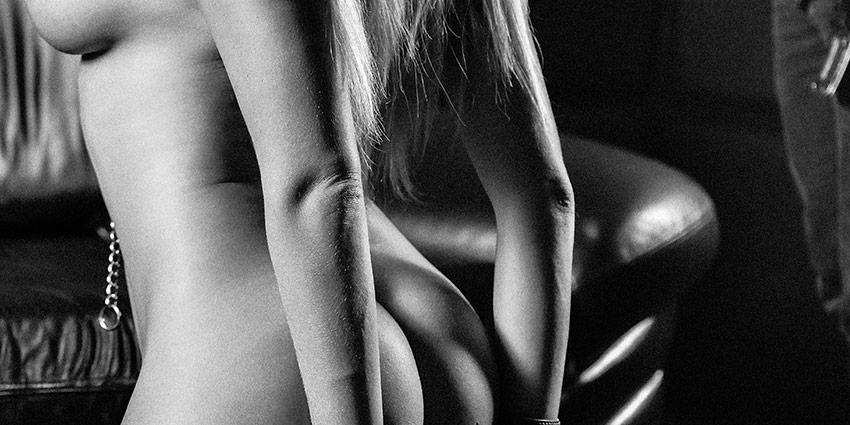 Well, where to begin?
In BDSM, it's as much about punishment as it is about withholding pleasure, and even coercing pleasure out of a partner, who (in a totally safe environment with a trusted partner) can be forced into being pleasured. In vibrator torture, the dominant partner (the "Dom") will use a vibrator on their partner in a way that the submissive partner cannot avoid the sensations from the vibrator.
Forcing a submissive to be stimulated with a high-powered vibrator usually involves them being tied up or bound in a way that makes them unable to move. The idea is that the stimulation cannot be avoided, so this would take a dominant who is very good at bondage rope tying, or perhaps owns a sex swing or a purpose-made sex pillow with built-in restraining straps in order to hold the submissive in place.
The point of the vibrator punishment can be to give the submissive partner an endless–or relentless–series of orgasms, pushing them past what is considered normal for a sexual experience. Believe it or not, having one orgasm after another is not necessarily an enjoyable experience, which is what makes it a punishment.

On the inverse, in some dom/sub pairings the point of the vibrator torture is for the submissive not to have an orgasm, leading to more punishment when they eventually do.
Often, you will see vibrator torture being inflicted on female submissives. However, males can also be subjected to it by stimulating them with cock sleeves or male masturbators, as well as vibrators trained on their perineums or in their anus.
If you are interested in trying vibrator torture, your enthusiasm will be greatly rewarded with some very unique pleasures. However, the one thing that might possibly keep you from getting into this sexual practise is being able to tie down your partner in a way that allows for vibrator torture. Luckily, there are some BDSM-specific pieces of furniture you can consider to help you out.