When you work at a company like LELO, we often get accused of thinking about masturbation all day, every day.
Feeling tired? Try masturbating!
Trying a new leave in conditioner? Better masturbate!
How long should you cook rice for? Just masturbate and check it when you're done!
Ok, maybe the last one wasn't our best suggestion, and while it's true that when you have a dildo, everything looks like it needs to get nailed, our next masturbation suggestion is a good one.
You should masturbate in front of your partner.
Yup, that's right. You should take that oh-so-important private time you normally spend with an erotic story, a vibrator and some tissues, and share it with you partner sometime.
It's possible that you hadn't even finished reading that last sentence before you were taking off your pants and texting your partner to come over, but if you had some reservations―it's ok, we get it. Before starting a whole new time of evening-time argument about whose turn it is to pick something to watch, let's look at the how, when and why of mutual masturbation.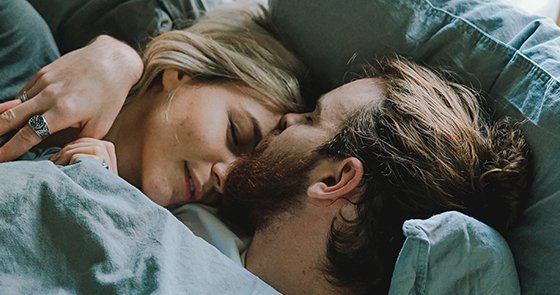 What Is Mutual Masturbation?
Mutual masturbation is when you masturbate in front of your partner, typically at the same time your partner is also masturbating―though there's a kinky option for just one person to masturbate that we'll explain further below.
Some people can feel a little shy about trying this, since most of us have been masturbating alone for our entire lives. We've been socialized to believe that masturbation is bad for us or 'naughty,' so the idea of doing it openly in front of another person can seem even more transgressive. (But hey, doing what's taboo is half the fun sometimes).
Why Masturbate in Front of Your Partner When You Can Have Sex?
We get this question a lot, and apparently 'It's fun and super hot!' doesn't cut it, so here are some other reasons why mutual masturbation is amazing.
It adds something new to your sex fore-after-or-during play just the same as blow jobs or fingering do.
It lets you explore exhibitionism and role play if you treat it as 'putting on a show.' You may not think your partner wants to see you masturbate (there's a misconception among many guys, for example, that male masturbation isn't hot) but if your partner is into you, they are probably into you in an aroused state and all the physical signs of it, from you erection to your hardening nipples to the clenches of your abdomen and biting of your lip.
It helps your partner understand how you like to be touched and how to make you orgasm (and vice versa).
It makes you both more comfortable with self-stimulation during other partnered acts―and solo. If you ever plan on co-habitating, chances are there is going to be a time when one of you wants to masturbate and the other wants to go to sleep, so why not get comfortable with your partner masturbating next to you now?
Did we mention it's super hot? You can use handcuffs to restrain one partner while the other pleasures themselves to their heart's content in full view, with the option to release their worked up partner―or leave them tied up.
How Should You Introduce Mutual Masturbation into the Bedroom?
One of our favorite ways to let our partner know what new thing has been on our dirty mind is to send them an article―like this one―via text, with a simple 'You interested?' (with as many winky faces, eggplants or peaches as you deem necessary). That way they can peruse it on their own AND get all riled up in anticipation.
If you prefer things to happen more organically in the bedroom, there are a few different ways to suggest it to your partner.
You can start by using your hands on your partner, and then say 'Why don't you show me how you like it?' and then enjoy as they take over.
If you're really into dirty talk, you can describe the last time you masturbated thinking of them―while demonstrating.
You can both use remote-controlled sex toys to hand off the control to your partner and make a game, like who can make who orgasm the fastest―or who can hold off on cumming the longest.
For the guys, trying using a masturbation sleeve on your partner, or better yet, each of you use one in order to pleasure yourselves with the same intense sensations. To bring up the subject, perhaps hand your male partner a spiffy new Sextech item design for more innovative masturbation and ask them to show you how they use it.
Does That Mean the End of Me-Time?
Now that we've extolled the many virtues of mutual masturbation, does that mean there's absolutely no need for a solo sesh ever again?
Nope! Solo pleasure is an important practice for staying in tune with your sexuality, and it has a host of other benefits like relaxing and de-stressing you.
And, as you will no doubt discover, while it's fun to turn on and tease your partner by masturbating sexily, all moans and groans and gasps, this probably isn't how you masturbate when you're on your own. (But hey, no tea, no shade, no pink lemonade if you do masturbate like that).
Basically, everyone has days when they want to spend 3.2 minutes masturbating to their favorite porn and go to sleep, and that's fine; mutual masturbation is just another sexy dish to add to the menu when you both wanna get it together!
[related_article id="17337″ size="full" target="_blank"]