Dirty boys and girls, we'll always encourage you to use your toys for better sexual wellness, but more importantly, we'll always encourage you to keep them clean! We don't need to get into the nitty gritty of lingering bacteria and the not-so-sexy effects it can have on your genitals, so we'll sum it up and say—wash your toys to keep junk off your junk.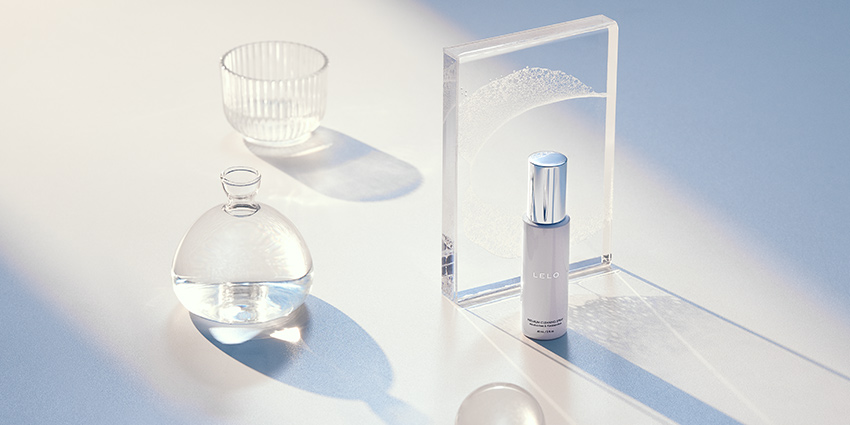 Even when you're seeking that after-sex cuddle sesh or just need to pass out, the LELO Cleaning Spray still works wonders with its fast acting alcohol and paraben-free blend. It keeps your toys clean so that you can have pleasure without worry.
LELO Antibacterial Toy Cleaning Spray Review
"How does the spray work? Just spray the toy you'd like to clean, let the formula sit on the toy for 5 seconds, then wipe the toy dry with a lint-free towel. No need for a sink, no need for water to wash the formula off.
Not only does this spray cleanse, it's also ph balanced, which is great for vaginas. This spray is also alcohol free, so it's less drying than other cleansers. This is also good for the vagina. Happy vagina dance!"
Read more of TRYSTOLOGY's review!
How to Properly Clean Your Sex Toys
"A quick lesson: sex toys are made of different materials, and some are made from a material that can harbor bacteria, oils, dirt, etc. These ones must be cleaned with specific products that don't disrupt that and make that bacteria spread.
A toy cleaner is great to use when you're in a pinch for time; however, this shouldn't be your main source of keeping it clean. This one by LELO works super well for disinfecting and spot cleaning when you don't feel like getting up to clean your toys right after sex with a partner. They're also great for travel!"
Read more of THEEVERYGIRL's review!
LELO Sex Toy Cleaner Review
"I found that I could cover even my largest glass dildo or LELO rabbit vibrator with 2-3 sprays from the bottle. The scent of the LELO Sex Toy Cleaner is pleasant, without being sweet or medicinal one way or the other.
There's no mention of sex toys or sex on the bottle, so no-one would even know the purpose, unless they're also a LELO fan of course!"
Read more of CARASUTRA's review!
Buy LELO Cleaning Spray Now
Customer Reviews
Check out more Bazaarvoice authenticated LELO reviews, supported by anti-fraud technology and human analysis.
Best cleaner! ★★★★★
My favorite cleaner to use. I've never had an issue and it lasts quite a while. I'll only buy this cleaner.
Posted by: clean1234

Nice spray, easy and effective ★★★★★
Very easy to use and convenient. I like to spray my toys well, wait 10 seconds, then use warm water to rinse. No residue and no odor.
Posted by: amazonian
Best cleaner ever ★★★★
I bought this about 2 months ago and it works beautifully. I'm really sensitive to a lot of products and this doesn't cause me any problems. It looks like a bottle of lotion so if you live with other people it's super discreet, the only time "toy" is mentioned is on the back in the directions. The smell was not what I was expecting but its almost minty, very interesting.
Posted by: Sarah18