Using revolutionary WaveMotion™ technology, INA Wave is the very first rabbit-style massager that is able to rise and fall within you—much like the targeted G-spot stimulation offered by a lovers' fingers.
Review: LELO INA Wave
"I love that the Ina Wave is an attractive and streamlined rabbit. There are no funky rabbit ears or dolphin heads here. Just clean lines. Yum. And the colours! It comes in cerise (pink), plum (purple) and ocean blue. I (obviously) grabbed the ocean blue. Please note that the ocean blue colour has a slight hint of turquoise in it, which my camera wasn't picking up. Thank you Lelo for including a nonconventional colour choice!
Overall, the ingredients of this toy come together well. The smaller arm's vibrations are strong enough to appease my power-hungry clitoris. The shaft's vibrations aren't as strong as the Mona 2's, but they're still pleasurable. And, once the waving is added, you have orgasms on the menu. "
Read more of MISSRUBYREVIEWS' review!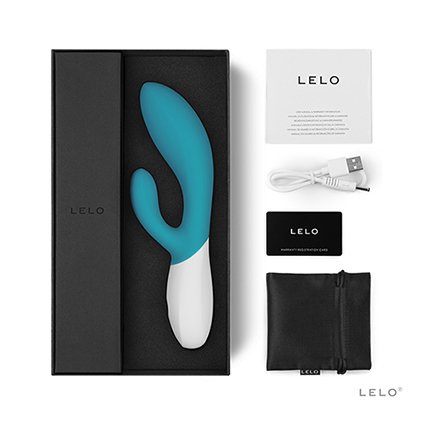 REVIEW | LELO INA WAVE: MY NEW FAVOURITE SEX TOY
"I'm completely giddy and over the moon about this vibrator.
As I discovered this past Sunday, the Ina Wave feels freakishly like the real thing. Once inserted, the moveable shaft gently strokes your g-spot, while the smaller arm vibrates and massages your clit. I was shocked at how quickly and powerfully I came the first time (and since I was alone, in a very nice hotel room, I didn't hold back and actually let out a tiny scream. It was that good.) In fact,  it was one of the most powerful orgasms I've had with a toy ever, period. While I came for a second, third and fourth time I couldn't help but remark how much the velvety soft Ina Wave felt like actual fingers. Gorgeous, skilled, robot fingers."
Read more of SKINNYDIP's review!
Product review: Lelo Ina Wave
"The clitoral stimulator sat perfectly on my clitoris. In fact, the tightness of the toy caused it to kind of clamp down on my clit, applying a lot of pressure to that area. I'd never experienced that sort of pressure in that spot before, and I actually really liked it.
I find that once I have an orgasm, I become quite sensitive and it's nice to be able to switch the toy off quickly to rescue my poor genitals from over-stimulation."
Read more of NESSBOW's review!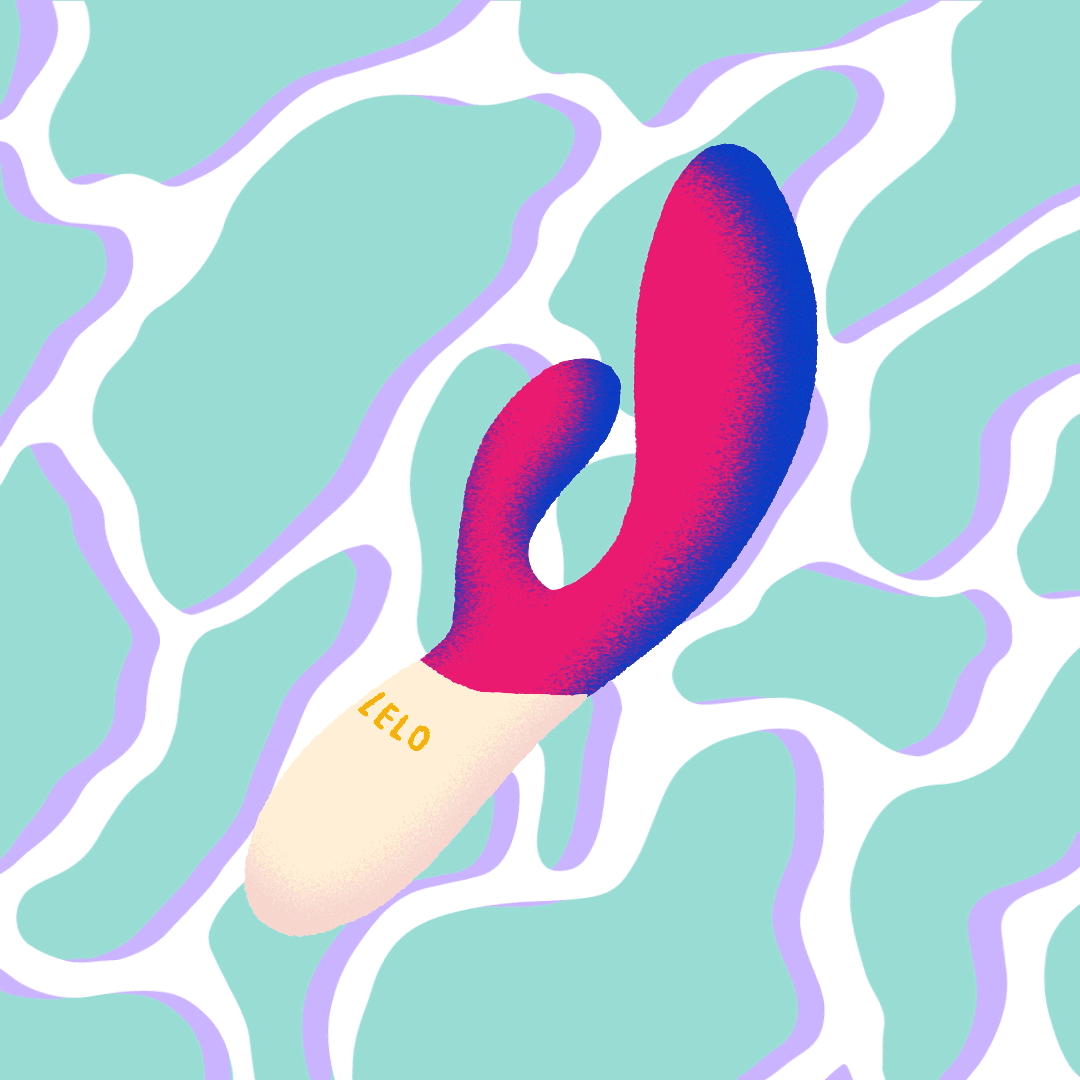 LELO INA Wave Vibrator Review
"Speaking of vibrations, the [INA Wave] really impressed me. Not only did the clitoral arm come to rest in the right position, it also applied a little pressure and produced powerful vibrations.
Although the wave function can't make me orgasm alone, it definitely adds another level of stimulation to the already enjoyable sensations provided by the vibrations. Personally, I would take the Ina Wave, knowing I could turn the movement on, or leave it off, depending on my mood."
Read more of THEGRITTYWOMAN's review!
The Lelo Ina Wave 2 Is a Horse Among Rabbit-Style Vibrators
"The latest incarnation of the Ina Wave, Lelo's spin on the classic rabbit shape, the Lelo Ina Wave 2 is a two-limbed lover, like most rabbits. Unlike many other models on the market, however, the longer leg doesn't vibrate. Rather, it gestures—it beckons.
Instead of simply buzzing inside the vaginal canal, the long stem curls in and out like a finger making a "come hither" motion, essentially mimicking digital stimulation, or vaginal fingering. This movement allows the toy to stimulate your G-spot with the direct pressure it usually requires to experience orgasmic pleasure."
Read more of WELLANDGOOD's review!
REVIEW: LELO INA WAVE
"So when I came to use this toy for the first time, I did my usual thing of cranking up the settings to see how much it impresses. And wow did it impress! The only problem was, it was all over in a flash!
The indented middle is very simply press-on and press-off, which is refreshingly easy compared to some designs! The toy also remembers the last setting you were on, meaning if you find the setting that blows your mind, you can switch on and go straight back to it."
Read more of XTRACURRICULAR's review!
Customer Reviews
Check out more Bazaarvoice authenticated LELO reviews, supported by anti-fraud technology and human analysis.
Best Orgasm Ever ★★★★★
Quoting my wife, "Omg I want to have that orgasm again and again." She returns to this Lelo toy again and again since that orgasm. It takes some getting used to and thankfully it has a bunch of different settings allowing you to use or not use the wave feature. You can also change which part vibrates and to what intensity. It takes some practice and she now cycles through the sequences as she warms up to the wave. A new bedroom go to time and time again. Thank you Lelo
Posted by: Z&L803
Five years and still going strong ★★★★★
I bought my pink Ina Wave five years ago after visiting Ann Summers and hearing many good things about the brand. In truth, I was 25 years old and had never been able to climax either with a partner or on my own. I was highly sceptical about any toy changing this but it really did! This vibe helped me through moderate level vaginismus and it's revolutionised how I explore my sexuality, both on my own and with partners. There are a lot of different ways it can be used. Plus it's extremely discrete in terms of noise levels and is highly durable. In summary I cannot recommend this enough, especially if you're considering this as your first vibe. I'm so grateful to Lelo for this incredible piece!
Posted by: Issy77
Great all around vibrator, a must have ★★★★★
I've had the Ina 2 for over seven years now and it no longer changed vibrational styles, just speeds. Still amazing but I decided it was time for an upgrade and got myself this. Wow. I love that I can use it for just external stimulation, internal, or both. Long lasting battery, and quiet. I, on the other hand, am not quiet when I use it.
Posted by: thatgirlthere
How To Use INA Wave