When it comes to masturbation, most people keep it confined to the privacy of their bedroom. But there are many fantastic reasons to be more adventurous with your vibrator if you consider changing things up. Nowadays, there are a great range of waterproof vibrators and couples' toys that are perfect for stimulation in the shower or bath. This article will give you 7 brilliant reasons to start taking your vibrator into the shower with you more often.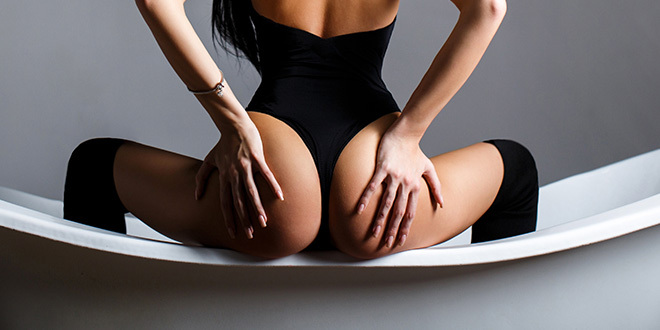 1. Time to Relax 
Unwinding in a long, relaxing bath is one of life's greatest pleasures. What else would we rather do after a long day that doesn't involve lying back into a tub of hot, soapy bubbles? By coupling up the ultimate relaxation experience with your masturbation routine, you can take pleasure to the next level. Another bonus is that your masturbation techniques may even improve when you find yourself in the comfort of your tub and your muscles are fully relaxed in the hot water. Who knew that mixing up your self-care with pleasure is one of the best things you can do for your health and wellness? 
2. Increased Sensations 
The added advantage of taking your vibrator in the shower means you can tease and stimulate your body more, just by switching up the water temperature. Thanks to science, we know that cold water increases blood circulation and blood flow, which means you will feel the stimulation of the vibrations more. Using a vibrator when you have a cold shower is also a great way to distract your brain from the temperature, as you get hot and steamy down below instead. In a 2008 research paper by George Washington University, researchers also found that cold showers increase endorphins so much that cold showers may even prevent depression! This means that if you double up a cold shower with a masturbation session, you'll be on cloud-nine for the rest of the month. 
3. Surprise your Partner 
Every couple knows the sensual and erotic power of sharing a shower. What better way to help introduce sex toys to the bedroom than taking them into the bathroom instead? (After all, your partner will never expect you to pull out a vibrator from behind the shampoo bottle.) Thanks to the fantastic variety of sex toys on offer nowadays, there is an option for every couple out there. Wearable vibrators like the IDA are 100% waterproof and offer a way for both partners to feel some added stimulation in the shower. You might also find that you have more room to maneuverer in the bathroom with your partner, which will make playing around with a vibrator in the shower a more liberating experience. 
4. New Positions
The shower is a great place to try new positions. There's no shame in acknowledging the fact that you might also find yourself falling back on the same old sex moves and positions, when you are always having sex or masturbating in the bedroom. Introducing toys into the shower can be a great way to experiment and prompt your partner into a much-needed love-making session, or to remind yourself of all the different ways you can give yourself an orgasm. Make the most of being upright under the shower head and try being bent over in a standing position. Shower cubicles can be a great way to experiment with different doggy-style moves, as you can make the most of all the extra wall-support. If you needed any more convincing, there's a reason that clinicians refer to shower-masturbation as 'self-exploration.' So, make the most of your bathroom and explore out new positions – both alone and with your partner. 
5. Extra Stimulation
For years now, sex therapists like Kate Klein have been writing about the benefits that can come from masturbating in the shower. By using the vibrations and sensations of the water droplets and shower head, you can increase the stimulation on the penis, clit or vaginal area. If you are feeling extra naughty, you can try stimulating the anus and/or scrotum areas with the shower head too. The sensations of heat, steam and fragrance are the perfect combination to experiment with your erogenous zones. Between the water droplets and the sonar vibrations, you will be in absolute ecstasy as you get clean.  
6. Be Carefree
There's no need to worry letting lose with the spray of the shower dripping all around you, which is another reason you should consider taking your vibrator into the bathroom. If you find yourself in a crowded house where you worry about who might hear you as you give your body some much-needed attention, why not let loose with the sound of the water blasts to drown out your moans of delight? If you find yourself getting super loud – turn on the radio and imagine you are home alone. Everybody knows that masturbation is better when you can relax your vocal cords. 
7. Morning Glory 
Most people start their morning routine with a shower. But what better way to prompt yourself to have a good morning than taking a vibrator in for a kinkier and more sensual type-of-scrub? Give yourself some self-care before you have to go out and brave the world, it's a guaranteed way to leave the house with a spring in your step and a smile on your face.