We love our versatile vibes – you can use them all over your body to tickle every single fancy on any anatomy. We particularly like making ones that look good doing it, like ALIA. With delicate curves and metallic detailing, it's beautiful to behold, and its cut-out handle makes it easily held, even in the heat of the moment!  
If you're curious about this clitoral (or wherever-al) vibrator, just check out these blogger reviews of ALIA!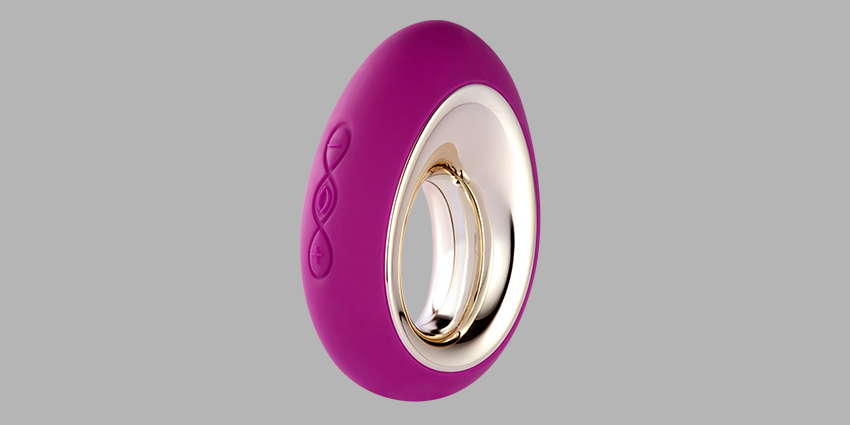 LELO Insignia ALIA Vibrator Review
"Yet again I have been amazed by the simple elegance, understated luxury of LELO. Not only the aesthetics but the power of Alia is superb. Ok, so it isn't as powerful as the Smart Wands, if you are after bone rattling intensity (medium) or soul throbbing pulses (large). It is however, a sleek and finely tuned clitoral stimulator that is easy to use, feels amazing and truly versatile.
I can use the LELO Insignia ALIA Vibrator either alone or with my partner – more for foreplay than during sex, it's a little bulky to hold between bodies during intercourse […]. It doesn't slip out of my hand because it has a finger loop. It looks pretty and it's rechargeable."
Read more of CARASUTRA's review!
LELO ALIA: A Review
"Using the ALIA felt effortless because it was so compact, light weight and well shaped and the controls were extremely easy to use, being conveniently placed within reach of my fingers. I couldn't believe how quiet the Alia sounded too, great for private play when the house is full!"
Read more of JODIVINE's review!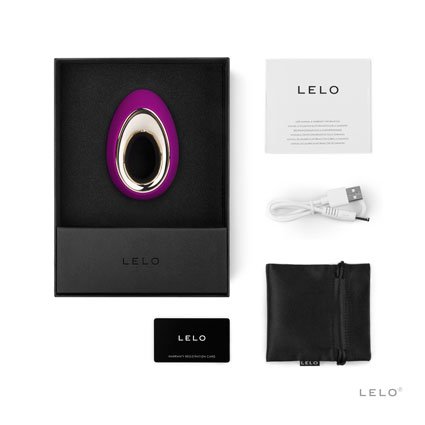 Review of LELO Insignia ALIA
"The vibrations are concentrated in the pointed end of the vibrator and they are lovely and deep and almost silent even when on the highest setting. The hole in the middle of the toy makes this toy easy to control and direct the vibrations to exactly where you want them, with your fingers through the hole and then your thumb on the control switches, you know you are always going to be in control of this toy.
I found the vibrations on this toy to be of the perfect strength, unlike a lot of vibrators that I have I didn't get bored and reach for something more powerful after feeling like I was nearly there for an eternity, this toy really does pack a punch."
Read more of BADBADGIRLTOYS' review!
Lelo Alia Personal Massager Vibrator
"During use I have to say the alia is wonderful, the smooth outer shell of the alia glides over the skin perfectly and very little lubricant is needed during use, the alia is a pleasure to use and almost silent vibrations make it a discreet yet pleasurable experience and ideal for those worried about their naughty activities being overheard."
Read more of LOVEBUDDY's review!
Buy ALIA Now!
Customer Reviews
Check out more Bazaarvoice authenticated LELO reviews, supported by anti-fraud technology and human analysis.
New Travel Buddy ★★★★
Small, easy to handle, and packs a powerful punch. And its the perfect size pack away in a toiletry or make-up bag when traveling.
Posted by: LeeG
Pint thrill ★★★★★
My partner says it is the best sensation she as ever had
Posted by: Mr T
Alia Review ★★★★★
My wife has been taking anti depressants, and it was effecting her ability to climax at the intensity level she was having before going on the medication. And she is not the type that was interested in a phallic looking device. After doing some searching I discovered the Alia. We really like that it does not look like your typical toy. The Alia has helped her climax like she was before being the medication, and now we are looking at some of the different offerings LELO has.
Posted by: Anonymous