Okay so guys who are in the know will tell you that sex toys aren't just for ladies. Sure, when you think of a pleasure product, what most comes to mind might be plastic penises and fake phalluses but that's not even close to half of what's out there. While the topic of sex toys for women is well-covered territory, we're focusing today on the fellas, so listen up guys.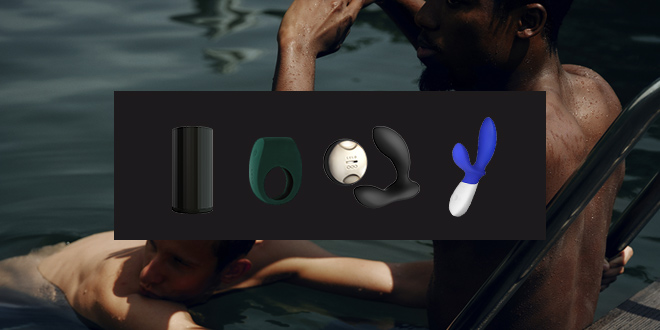 If you're one of the many men who, for one reason or another, haven't been tipped off about sex toys for men and their amazing pleasure potential, well I'm a little envious. You've got a whole world of pleasure just waiting for you, with all-new and amazing things for you to experience anew. And seriously, there's so much out there for you to dive into as you discover which items are to your exact liking.
However there will come a time when you've maybe tried it all or are thinking 'well, I've done and tried it all. Now what?'. Let me tell you, friend, there's still so much more two do and feel. Consider this, bud: one sex toy is awesome — well how about using two? At the same time.
Thank me later. First: read on.
The first piece of advice for combining multiple sex toys is to know where to focus your pleasure. You might be surprised to know that men don't just experience orgasmic pleasures from penile stimulation; there just so happens to be another way for us guys to climax that demands your attention: prostate massage.
Located just past the anal opening (your butthole) on the anterior (frontal) wall of your rectum, the prostate gland can be massaged either directly through your anus or indirectly by massaging the perineum. When massaged, especially in concert with traditional masturbation, it can result in an incredibly intense orgasm. Aside from mind-blowing pleasures, there are a couple health benefits of prostate massage to give you more reason to try it, but that's for another article.
Now, the sex toys you can combine for even more fantastic masturbating are ones that will a) massage and stroke your penis and b) target your prostate either directly or indirectly as mentioned above.
The go-to stimulation tool for many a man's penile pleasures continues to be their own hand. However sex toy tech has gotten to where even the humble hand might be becoming an obsolete choice for masturbating: enter the LELO F1S series of SexTech masturbation sleeves. I say 'SexTech' because they're pioneering a bunch of different technologies we'll be seeing in more sex toys in the near future, but all you've got to know is they feel unlike anything you've experienced before; simply slide it over your penis, turn it on and get blown away by powerful sonic sensations that feel completely unique — and totally pleasurable.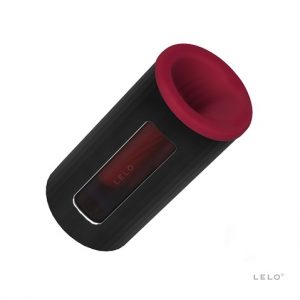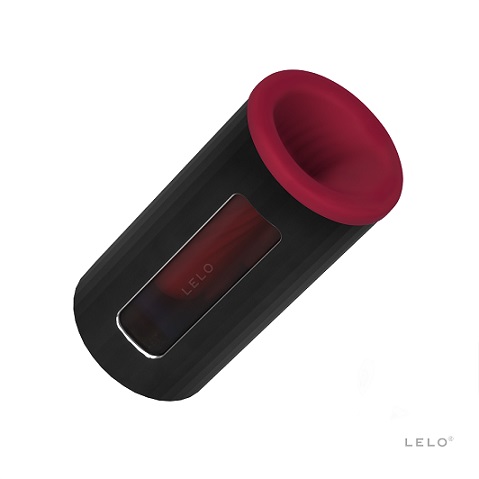 A masturbation sleeve is great because it provides very different kinds of pleasure to what you're used to and, if you manage to get one strong enough, will deliver waves of pleasure that go deep enough to also pleasure your prostate at the same time. However, for that extra 'oomph' to truly pleasure your prostate while also stimulating your penis, may we introduce you to a tool made specifically for that purpose?
Sex toys that stimulate the prostate are nowadays far removed from the simple butt plugs of yore. A lot of very intuitive tech goes into modern designs, not to mention anatomical know-how that makes modern prostate massagers look and feel truly out of this world.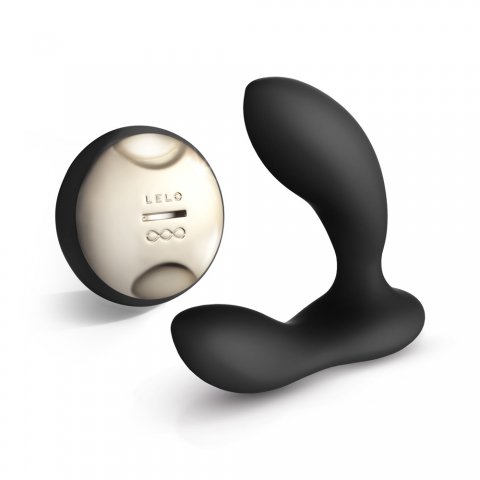 The absolute pinnacle of form and function for prostate massagers can be seen in some prostate products like the HUGO and BRUNO — both engineered perfectly with the glowing reviews to back up that claim.
Combining a smooth, seamless massager that stimulates the prostate in two places with a masturbation sleeve that provides deeply permeating pleasures, and you're in for an experience unlike any you've had before. So mix it up!