Edging, or orgasm control, has been popping up in mainstream culture more and more recently, but what is it exactly? And, more importantly, how can it be used to not only improve your sex life, but also to turn up the kink?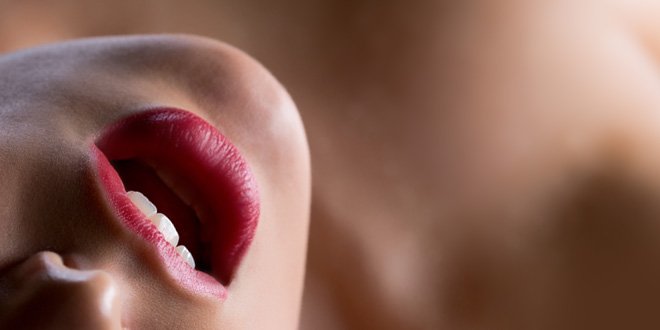 Why?
The reasons for edging are several; it can be used to prolong the duration of self-pleasure or lovemaking if a partner is concerned about premature ejaculation, and many find that when they do eventually orgasm, it's a much stronger, more intense sensation.
As well, edging has a much kinkier benefit if you and your partner are into BDSM. 'Orgasm Denial' is an extremely common aspect of Dominant/submissive play, where the Dominant will bring their submissive to the edge of orgasm, then 'go back to 0.' Contrary to what some of the books in the 50 Shades series would have you think, this is actually harder than it seems.
How?
Firstly, let's talk about edging in terms of controlling your own orgasm. It is easiest to practice this control on your own for a few reasons. It not only takes an intimate knowledge of your body and how it responds to stimulation, but also a lot of, well, control.
Most of us have become well practiced at making ourselves orgasm by masturbation fairly efficiently. Thus it can take a lot of effort to force yourself out of the practice of doing what feels exactly right, and coming as quickly as possible.
To practice, try switching up your usual habits. If you're used to using a powerful vibrator like a massage wand (which can be amazing for partnered orgasm denial, as we discuss below), that may be too strong of a sensation when you are just starting to practice, so switch to a lighter speed. Try your using your favorite rabbit vibrator on a different pattern, or if you always make counter-clockwise circles on your clitoris with your left hand, try going the other way, using your right hand. It can be frustrating (but that's kind of the point.)
Many people also find deep-breathing exercises help to relax and center your mind as you concentrate on the phases of your orgasm as it builds. You can practice vocalizing ("I'm about to come") which may seem silly, but it will be incredibly helpful when practicing with a partner.
Now, all this practice with yourself will help you understand how to control your orgasm, but you will need to help your partner understand your cues as well. Why not show them? Mutual masturbation is a fantastic (and incredibly sexy) way to learn more about each other's bodies and orgasm generally, and it's invaluable if you want to practice orgasm denial with each other.
Once you get to the point to practice on each other, it may be helpful (and much hotter) to use restraints to tie them up and then use a powerful wand massager on to bring them close to climax, back off, and then repeat for as long as they can handle.
Probably the most advanced way to practise edging is also the most pleasurable: using Sextech, imagine programming a masturbation sleeve that stops supplying stimulation as soon as you're about to reach climax? With supremely innovative sex toys like the LELO F1S, you can program your pleasure precisely how you want it, even going so far as to create applications that train or control your orgasm. The possibilities are truly endless, and edging is merely one application out of thousands that this new arena of technology can provide.
Conclusion
Many men will already be somewhat familiar with edging (or, 'thinking about baseball') as a way of making sure they can please their female partners for an extended period of time, but sharing your orgasm cues with each other not only helps you both better understand what the perfect pleasure is for each other, but also opens the door for some pretty kinky play.
[related_article id="301″ size="full" target="_blank"]