As far as penis masturbation tools go, the idea is pretty simple, you stick your dick in it, turn it on, and it does its thing… what more could there be, right?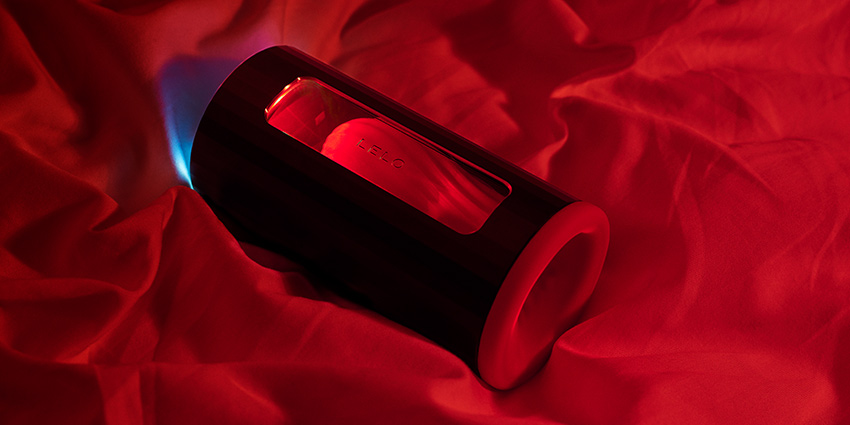 Wrong. Science and technology have gone a long way in turning those gadgets, especially the ones on the high-end of the spectrum, into truly marvelous sex toys that can revolutionize the way you pleasure yourself, but also bring enrichment to your partnered sex.
And the F1S Red is just a perfect example of that.
What Makes It Special
F1S Red goes an extra mile in satisfying (pun intended) customers that are crazy about technology. Apart from the fact that it combines vibrations with sonic waves, which guarantees a complete novel and unique sensation, it also comes with an app that will allow you to program things like impulse pace, pressure, temperature, and even adjust them in relation to your thrusts and position.
Also, to serve even the most demanding tech freaks, you have access to a software developer's kit that allows you to code your own masturbation experience down to the very last detail using feedback from the sensors and programming the behavior of each motor individually.
But what really sets RED apart from other models is its unique slick design, with a fun window that reveals the insides of the machine, allowing you to see the inner workings perform their tricks around your dick (and no, you can't see your penis, because it is snugly encased inside the soft parts of the sleeve).
Using it Without an App
Of course, you don't have to be a tech-head to use it. If you prefer simplicity, it can be as simple as any toy you've ever owned. To opt out of using the app, just press the middle button once to wake the toy up, and again to turn it on. Use the "+" button to ramp up speed and the "-" button to reduce operation intensity. Keep in mind that it is a real powerhouse of stimulation so it is unlikely you'll want to experiment with full power before you get to know its potential really well.
Make Your Solo Sessions Last
It sure is tempting to just apply a massive amount of lube, stick your penis into the powerful sleeve, ramp the power up and go to town on your machine until you bust a nut… but to get the most pleasure out of your F1s, you should definitely try longer sessions. The fully charged battery should last around two hours so running out of juice should not be an issue.
Finding a sweet spot where you can last some time while edging yourself will require a level of familiarization with the settings until you find the right pressure and mode that works best for you. Once you do, it is all about exploring the rhythm and interchanging shorter periods of high intensity stimulation with lower intensity cooldown intervals that will prevent you from climaxing too early. Edging is the name of the game and when you master it, you are guaranteed to have a long and happy relationship with your machine.
Use It In Partnered Sex For Mindblowing Results
Incorporating your F1s into your intercourse can massively improve the satisfaction of both partners once you realize its full potential. Typically, straight couples can readily try it out in the following way – the female partner could actively operate it in the same way she would provide oral or manual stimulation to her partner's penis, either as an intro into full-on intercourse or while pleasuring her partner. It can provide loads of fun when used that way, but the novelty of your toy can wear off without you ever realizing the full potential it can provide to your sex life.
The female partner is usually the one that needs longer foreplay with significant focus on her clitoris to reach the orgasmic plateau in PiV (penis in vagina) intercourse. In other words, penetrative sex is the best when it comes after a long foreplay that puts some serious focus on female body.
Simultaneously Giving and Receiving Pleasure
This is where your F1S sleeve comes in incredibly handy. You should find a position and a mode of operation in which the toy stimulates your cock while you can dedicate your full energy and both hands to providing oral, manual or combined stimulation to your partner at the same time.
The combo of simultaneously providing pleasure to your partner and receiving penile stimulation is just incredible. Once she is fully prepared for penetration, you will be as well; rock-hard, throbbing and as ready as you've ever been. Try it once, and you're guaranteed to always keep your F1S RED on your nightstand.