As children, we're often taught to share our toys. And with much fighting and fussing, some of us managed to learn about the art of sharing and how important it would be later on in life. The  TOR 2 is simply a testament thereof! 
You see, the TOR 2 is a penis ring that's delightfully sexual, and was made for couples to share! It's a pleasure product that'll enhance both your and your partner's erotic experience, and feels like a million bucks in your hand and around your shaft. 
Before we kick off, however, let's answer the most basic question for those who are unsure: what is a cock ring? 
A cock ring is a sexual wellness aid that's worn by him (during penetrative sex). It's called a cock ring, or penis ring, because, well, it resembles a ring, and it slips on snuggly around his shaft (and sometimes balls, depending). There are a bunch of reasons why men and women love penis rings, but more on that later…
Want to know more about the TOR 2 and how it can bring you and your lover closer together? 
Well, firstly, it's one of the most sophisticated vibrating couples' rings in the world, offering both partners intense pleasure. LELO is the proud owner of multiple awards from well-esteemed establishments, and has worked hard to create this piece of art that's perfect for more adventurous sex, and incredible orgasms. 
Fun fact: the TOR 2 can be used during solo masturbation or during couples play/penetration. The choice is yours.
A Step-by-Step Guide: How to Use the LELO TOR 2
Getting down to business, here's how to use this sleek and powerful penis ring:
Step One: Charging
Charge your TOR 2 fully before you begin your adventures. You can do this by inserting the charger into the socket. When the light pulsates, it means your pleasure product is charging. It'll be fully charged when you see the light emit a steady glow.
Step Two: Using Its Two-Button Interface
Once your TOR 2 is fully charged, play around with its settings to get a feel for its vibrations and patterns. By pressing the + button, you can turn it on. 
The + button is also used to increase vibrational strength. If you hold down the + button for two seconds, you can experience a different vibrational pattern. 
To feel all of its patterns, continue pressing the + sign. The – sign can be used to lower the vibration strength and to return to continuous vibrations. 
If you hold down the – sign, you will turn off your TOR 2. To lock your penis ring, hold the + and the – button simultaneously for five seconds. When the light has turned off, the device is locked. 
Adversely, to unlock your TOR 2, press the + and – button for another five seconds. When the light has been turned on, the device is active and ready for play.
Step Three: Put a Ring on it!
To get onto the pleasure train, put the TOR 2 over your erect penis when it's turned off. Position it so that the thicker, vibrating area is facing up and would touch your partner's body during penetration. 
Once comfortable, you can begin pressing the two available buttons to turn it on, and to enjoy different patterns and intensities. Find the setting that feels most pleasurable before grabbing your partner.
Step Four: Sharing is Caring
Now it's time to share all your pleasure. You can engage in foreplay and/or penetration with your partner and see how she enjoys the vibrations. 
What's great about the TOR 2 is that it was made in such a way that it'll stimulate her clitoris during penetration, so get yourselves in a position that makes you both swoon. You could then play around with the vibrational speeds and intensities together, finding something that really gets both of you going. 
Voila! Using the LELO TOR 2 is as easy as that! And while we're sure you're already sold, let us indulge you in the specifications of the TOR 2… just for good measure.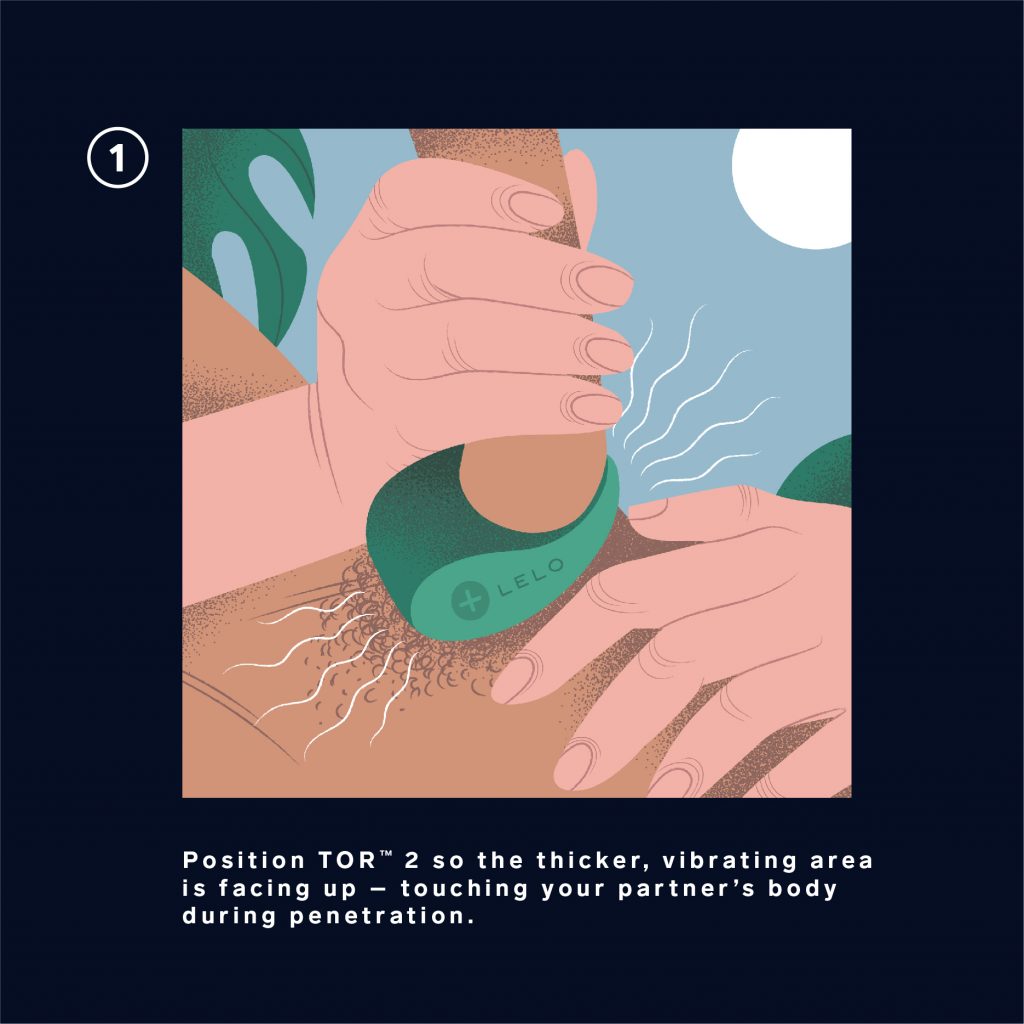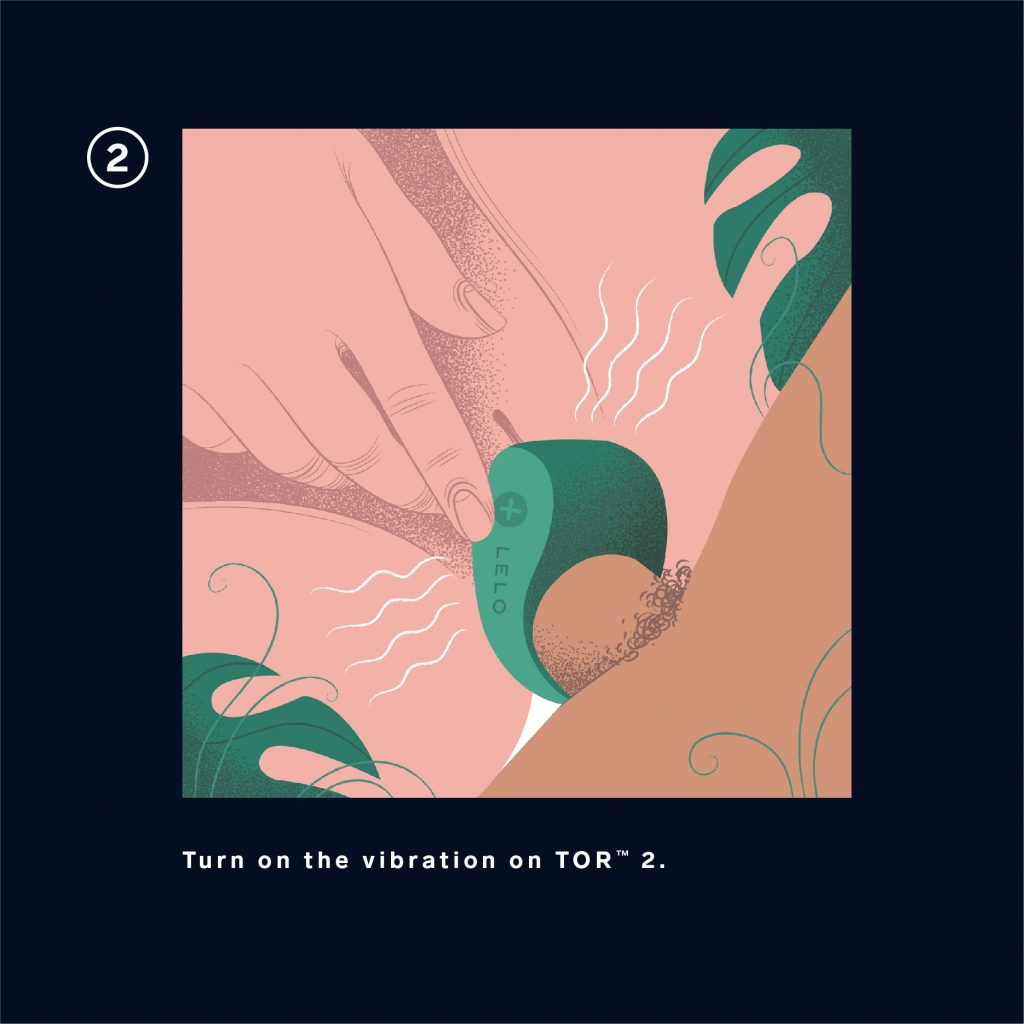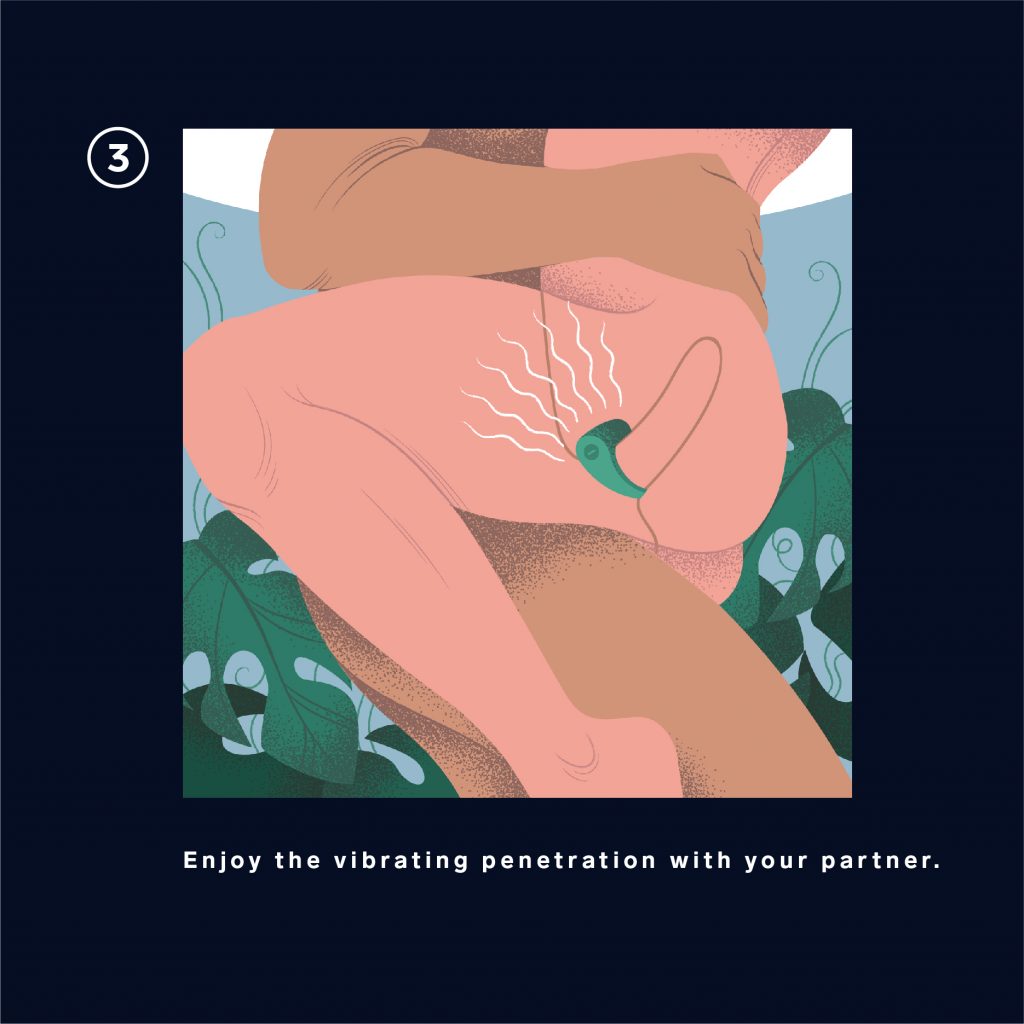 The LELO TOR 2 Specifications
The LELO TOR 2 penis ring will gift you with:
Smooth body-safe silicone that's stretchy enough to fit all sizes

A powerful motor for shared sexual bliss

A rechargeable battery

6 pleasure settings

100%

waterproof

capabilities

An intuitive two-button interface
And let's not forget the additional perks of using a cock ring…
What Are the Benefits of Using a Penis Ring?
Many men use penis rings for a variety of reasons. Initially, it was more popular among those living with erectile dysfunction (ED) because of the fact that it constricts blood in the penis, allowing it to stay harder for longer. 
Today, men all over the world embrace penis rings for the following benefits:  
Penis rings increase sensation

Penis rings aid in bigger and stronger erections

Penis rings could

delay orgasm

, which means better stamina and an even more intense climax

Penis rings give partners extra stimulation during penetration
There are arguably no downsides to using a penis ring, so why not spoil yourself (and your partner) to a piece of luxury that is the TOR 2?