What do you do when you're fantasizing about oral sex, but your partner is nowhere to be found? The solution is to find the perfect oral stimulator for those occasions.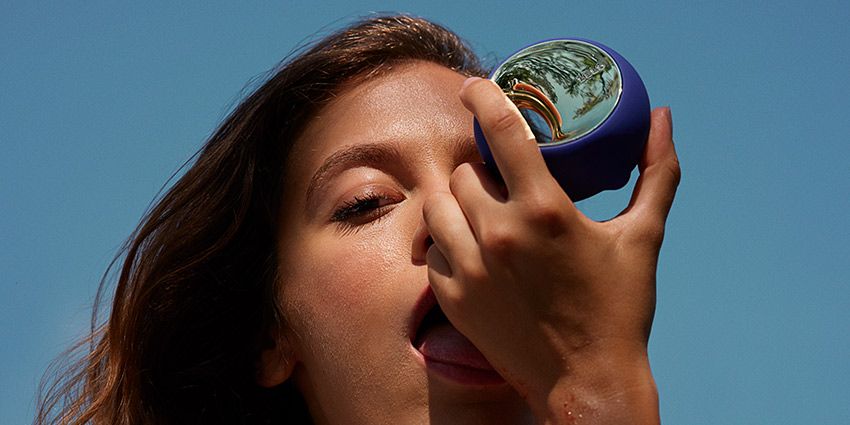 And when it comes to sex toys that simulate oral sex, ORA 3 oral stimulator is one of the best options for your sex toy collection. 
Why Choose ORA 3 Oral Stimulator
Discreet design. Many oral stimulators can be clunky and look intimidating. ORA 3 offers a modern and luxurious design that will look sexy in your collection. 
A large array of vibrations. Twelve different pleasure settings in your hand. Everyone will find something to suit their taste. 
Tonguelicious. Vibrations mixed with tongue stimulation are the thing that sets ORA 3 apart from other oral stimulators. Warning: your partner might have some serious competition.
Whisper quiet. Even if you're sleeping in your childhood bedroom at your parents' house, you can still have some fun under the sheets. And nobody will ever know.
How To Use ORA 3 Oral Stimulator
Not sure how to use ORA 3 oral stimulator? Well, we have a few tips that will allow you to use our oral stimulator to explore your pleasure better: 
1. Set the Mood
Setting the mood for some solo play with toys is crucial for the best results. You wouldn't go straight to intercourse with your partner before playing a little bit and making sure that your environment is perfect for sexy time, right? 
The same notion applies to play with toys as well. 
When you're ready for your first time with ORA 3 oral stimulator, make sure you set enough time aside for self-exploration. Wrap up your to-do list, turn on the airplane mode on your phone, and light some candles. 
If your surroundings are calming and sensual, if you're feeling sexy yourself, the experience will be so much better. Especially when you're unfamiliar with the toy, and there will surely be a learning curve involved. 
2. Focus on Your Secondary Erogenous Zones
Foreplay, foreplay, foreplay. Tease yourself just like you would want your partner to tease you. 
When playing with yourself, a good tip is to shift your focus from the primary erogenous zones (nipples, clit, etc.) to secondary zones like elbows, belly, or knees. 
ORA 3 has a wide range of vibrations at hand, so why not try different settings on different parts of your body before you bring it to your primary erogenous zones? You can determine which vibes you like the most, and it's also a good way to get in the mood and relax your body fully. 
Also, this would be a perfect time to try some breathing techniques that tantric sex practitioners use, to enhance the sensations and increase pleasure. 
3. Don't Shy Away from the Lube
If you've spent enough time on foreplay, you would be feeling hot and ready for some action by now. Once you're ready to bring the ORA 3 to your clit to see the magic the toy can perform, don't skip on the lube. 
Even if you're horny and wet already, using the lube can be a fun way to add a little bit of something more to your experience. Remember — the wetter, the better. Always. 
Get personal moisturizer or any other water-based lube of your choice and lather some over your clit before you bring ORA 3 over it. Also, lube makes it easier to slip a few fingers inside you, and the combined stimulation of the toy and your fingers will surely bring mind-blowing blended orgasms. 
4. Try Edging
ORA 3 is a perfect toy for edging. This technique is great for more intense pleasure and orgasms, so don't hesitate to try it when you're using ORA 3 for the first time. 
Lay comfortably on your back or in any other position and hold the oral stimulator over your clit. You can try playing with different intensities of the vibrations, changing the setting from more intense to less intense and then once more to more intense. 
When you feel like you're about to orgasm, remove the toy from your clit. You can circle it around, moving it to the entrance of your vagina. Just keep it off the clit for a little while. 
And then, repeat it, for how many more times you wish. Remember — the longer the build-up, the more intense the orgasm will be. So, it's worth keeping yourself on edge for a while.
5. Change the Setting
ORA 3 oral stimulator is 100% waterproof, so why not have an orgasm in your bedroom and then one in the warm bath right after? You can bring ORA 3 with you anywhere as it's small and discreet enough.
Try it in the kitchen, in your living room, even in your shower or a bath. If you have a pool in your back garden, bring the ORA 3 with you there. The sky is the limit here, and changing up the setting can make solo sessions more exciting.  
6. Involve Your Partner
ORA 3 doesn't have to be a toy you use only by yourself. Bringing your partner into the mix can be tons of fun. 
There are many different ways you can incorporate the oral stimulator into your sex life. First, you can give the toy to your partner, allowing them to take control of your pleasure. Then, if you're into BDSM, take things a notch further by letting your partner tie your hands while they pleasure you with ORA 3. 
Another way would be to use the ORA 3 on yourself in front of your partner. Many people find watching their partner masturbate to be a huge turn-on, so the chances are that your partner will be more than happy to see the show. 
ORA 3 can even come in handy when you're having penetrative sex with your partner. For example, if you're in a position like a Doggy, where your partner is not directly stimulating your clit, bring the ORA 3 into the mix, holding it over your clit as your partner penetrates you for added stimulation. 
The Right Way to Take Care of Your ORA 3 Oral Stimulator
Like with all the other LELO toys, before you use the ORA 3 oral stimulator for the first time, charge it for two hours. 
For the longevity of your toys, it's best to clean them right after each use, either with a sex toy cleaner or antibacterial soap and warm water. ORA 3, like all other toys, comes with a discreet black satin pouch that is perfect for storing your toy until the next time. 
If you choose to use lube, remember to stick with the water-based options to preserve the material and ensure that your toy is good to use for many years to come.