The second generation SONA 2 Cruise sonic clitoral stimulator is taking the female sex toy world by storm. As if the original wasn't amazing already, they adapted this product with more pleasure settings and a wider and deeper head to satisfy a larger array of female anatomy. Listen to what the girl gang below has to say about this product.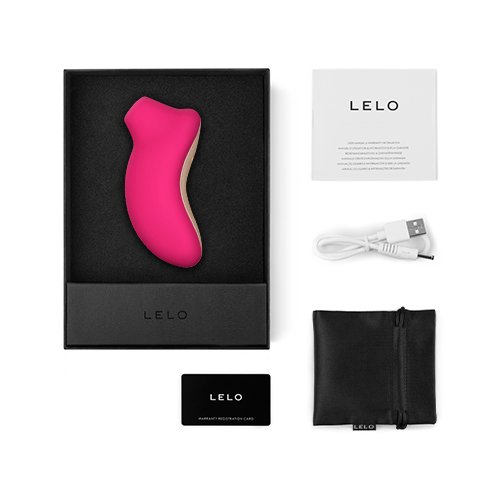 And if you're wondering what the Cruise Control technology is all about, it saves 20% of the device's overall battery to maintain power while it's being pressed hardest against your body. Start off slow and listen to your body because you're in for a wild ride.
Warning: you may want to cancel your plans for the week after receiving your SONA 2 Cruise, because you'll be busy getting busy.
How Opening Up About My Needs Improved My Relationship with My Husband
"This had to be one of the easiest orgasms I had in my life. Using my hands usually means I'll do about 20 minutes of work before I have a "Big O." Within three minutes, my toes were curling and I felt sensations I never even imagined before.
The vibrations hit deep within my body, way beyond the typical surface pleasure that I felt. By the end of the session, I was shaking. I hadn't even tried any other setting aside from the first, either!"
Read more of VOCAL's review!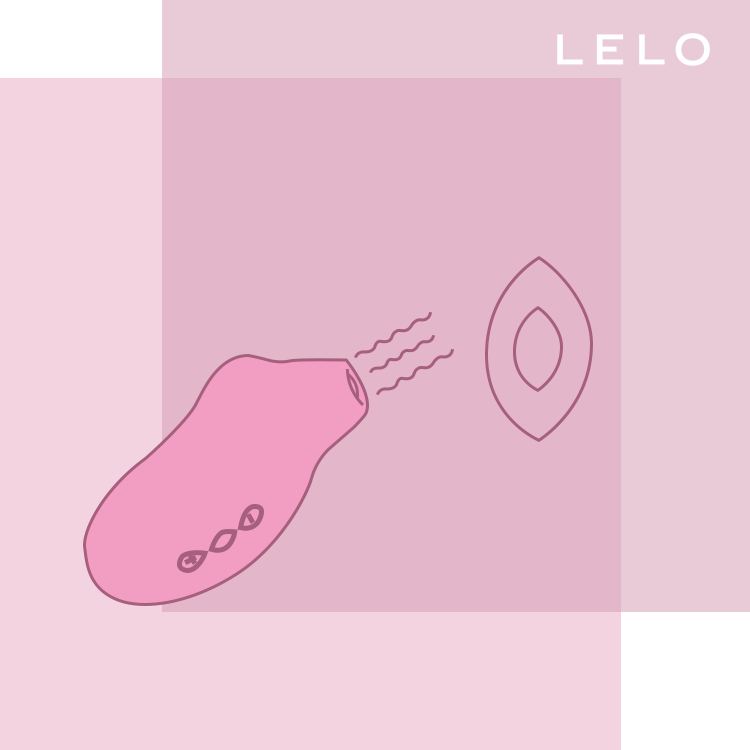 Sex Toy Review: LELO SONA 2 Cruise
"Those who love the original SONA reported faster, more explosive, and just plain MORE orgasms when they used it. Don't fear our use of the word explosive, the SONA 2 Cruise is suitable for even the most sensitive of people.
When users of the original SONA Cruise screamed, "Give me more, more, more!" LELO paid attention. They took the feedback they received from users of the SONA Cruise to heart and came back with a new amazing clitoral stimulator."
Read more of KINKLY's review!
 This newly-released clit stimulator puts the power to O directly in your hands
"I actually preferred playing with the pattern settings–and with 12 to choose from (that's four more than the original SONA Cruise), there's something for every type of play! Edging, teasing, and the brief pauses allowed me to take my time and go slow–which, BTW, are the core concepts to juicing all the benefits of mindful masturbation."
Read more of THEDAILYDOT's review!
Customer Reviews
Check out more Bazaarvoice authenticated LELO reviews, supported by anti-fraud technology and human analysis.
So hot! ★★★★★
My boyfriend and I use this often and it gets us both off! First time use I came in 3 minutes. Enjoy learning and exploring your body.
Posted by: Anonymous

I cried… ★★★★★
My boyfriend got me this sona for Christmas and wow. Just wow. This is my first time using a clit stimulator. 5/5 stars.
A TMI story: We used it tonight and while I was on top, I grabbed the sona and had my man hold it down for me. Took a few tries to find the perfect suction, but when we did, I (clitorally) could not move and was numb for what felt like the loooongest orgasm of my life. (I like the low, stretched out setting to slow the process and enjoy every second.) This orgasm was so powerful I belted out crying/laughing with tears streaming down my face, and him laughing too because he could not believe what just happened on him. I feel sexually awakened.
Well done, Lelo. Truly well done.
Posted by: happycustomer!!
Wow…! ★★★★
Received the Sona 2 Cruise after a lengthy holiday shipping snafu – but the customer service was amazing throughout. The toy itself…I barely have words! I almost wish I didn't get the Sona as my FIRST toy because it's almost too good. Daily use is possible and I haven't had any issues with noise, and I love that it's shower-friendly. Already plotting my next Lelo purchase as the quality of both the physical product itself and the experience it delivers are both extremely high. I've already recommended this to multiple friends.
Posted by: ArizonaSunshine
How To Use SONA 2 Cruise