With spring just around the corner, you might be looking for new ways to spice things up in your relationship. It's natural that with nature waking up from the winter slumber and days getting longer, you want to find new and exciting ways to connect with your partner. 
So, if you've been wondering how to bring in fresh air to your relationship and your bedroom, you're in luck. We have seven small ways you can spice things up in your relationship this spring:
1. Write Each Other Love Notes
Writing small love notes and leaving them for each other to find is a very simple yet effective way to spice things up in your relationship and rekindle the flame. Trying to seduce your partner starts outside the bedroom, way before you even initiate sexy time, and love notes are an amazing way to show your appreciation. 
Also, not everything has to lead to sex. You can simply write and leave love notes to your partner as a way to show affection and remind them that even if life is busy and you don't get to be as crazy in love as you were at the beginning of the relationship, you still love them. 
2. Spend More Time Apart
Sometimes the best thing you can do for your relationship is to take some time away from it. If you spend too much time with your partner, always doing everything together, it can leave very little space for romance. 
Do you remember how excited you used to be at the beginning of your relationship when you didn't know when you'd see your partner again? This is the thrill you might want to try and bring back again to spice things up in your relationship. 
Maybe instead of spending another Saturday together with your partner, you both take time to do activities you enjoy separately. For example, meet your friends for brunch, go for a walk on your own or simply spend the day at home reading without your partner by your side. 
Putting a little distance between each other will help you miss each other more. That little feeling of anticipation of when you get to see your partner again will come back, making things so much spicier. 
3. Book a Hotel for a Night
Many people admit that they have more sex when they're on holiday. Most often, the reason for it is that when they stay in a hotel, outside their home, they're able to better escape their stressful reality at home and relax. So, if you're looking to make your relationship more exciting this spring, you might want to consider booking a hotel and having some steamy hotel sex.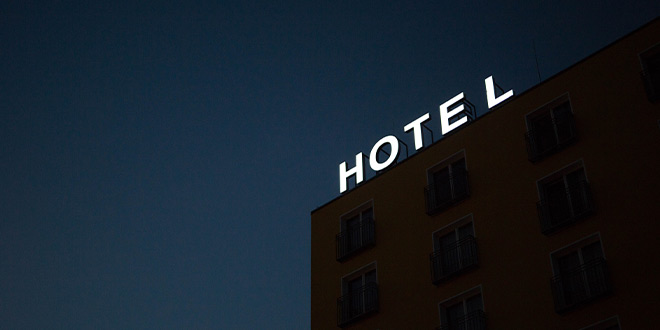 You can choose to go for a short weekend getaway to another city or even country. But even booking a hotel room in your town can be a great way to create the same experience of escaping the routine. If you want to take it up a notch, arrive at the hotel separately from your partner to create the illusion of meeting someone for the first time. 
Even if the night at the hotel won't lead to wild, untamed sex, the chances are that you both will be more relaxed and happier after one night of rest in a different place.
4. Make a Sexual Bucket List Together
What better way to spice things up in your relationship than making a list of sexual activities you would like to try with your partner? Surely, there are many sexual fantasies you and your partner have that you have yet to experience. So, talk with your partner and suggest sharing them without judgment. 
While not all fantasies might be realistic to bring to life, only talking about them and sharing them with your partner can create a very intimate moment that can turn you both on and lead to passionate sex. 
And if you are feeling brave enough, then make an actual bucket list of sexy things to try and even assign deadlines to each activity by when you'd like to complete it. This will give you both something to work towards together. And the secret aspect of it, the fact that it's only for the two of you to share, will add to the excitement. 
5. Learn Each Other's Love Languages
Everyone knows Garry Chapman's 5 Love Languages as it's the most popular tool to help couples communicate and express their feelings better. The five love languages are: words of affirmation, quality time, receiving gifts, acts of service, and physical touch. 
If you haven't done the test yet and don't know your love language, now it's the best time to suggest your partner take the test together. Learning each other's way of expressing and receiving love can change your relationship tremendously. You'll be able to show your partner that you appreciate them in the way they need, and the same goes for you. 
6. Get a New Sex Toy
Trying out new things together that both partners find exciting is the secret to a satisfying relationship. "According to self-expansion theory, one way to maintain a more satisfying relationship is to engage in novel, exciting activities with your long-term partner," explains social psychologist Dr. Amy Muise. 
New and exciting things can range from traveling to new places to taking up a cooking class together. Whatever you both enjoy doing. But if you're not feeling like going to a cooking class or taking dancing lessons, getting a new sex toy might do the trick just as well.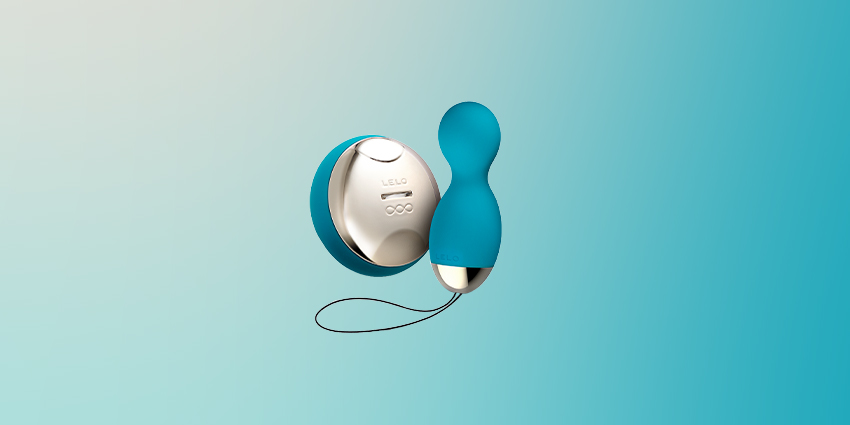 If you're looking for something that would allow you to have control over your partner's pleasure, then HULA Beads are a great toy to consider. The remote control allows you to control the insertable toy, giving your partner pleasure without even touching them. It's great for powerplay and edging. 
Now, if you're looking for something you both can enjoy at the same time, then TIANI 3 and IDA are going to be the best picks for you. Both toys are great for enhancing pleasure for both partners during penetrative sex, and the experimentation with angles and positions will surely bring a lot of great emotions.
7. Send Sexy Messages
Surely nothing will boost your partner's mood better and make them excited to see you after work like receiving a naughty message when they get to work. Words or pictures work just fine, and if you want to turn up the heat to the max, make sure it's teasing. Don't give them everything in one go. Make them work for it. 
Sexting is an art, and it might take a couple of tries to get it right and find something that works great for both of you. So, don't get discouraged if it's hard to get into it at first. You can always start small, with sweet and innocent things, and later on, incorporate some dirty talk.