Happy International Women's Day! This March 8th we celebrate female pleasure liberation! Did you know that according to Kinsey Institute, only 40–60% of women masturbate, compared to 95–99% of their male counterparts. Women's bodies were designed for pleasure. We can experience orgasms up to 2 minutes long (compared to men's 10 seconds!) and may even have the ability to multiple orgasm. That's something to celebrate!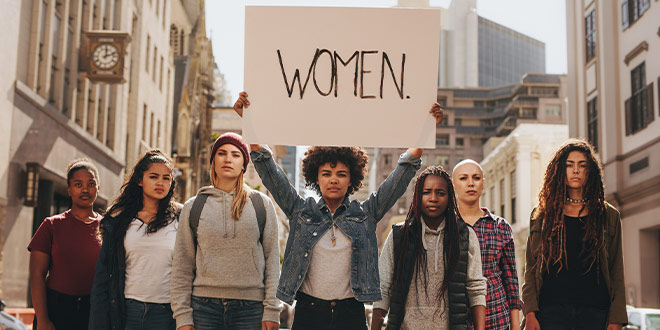 The very first Women's Day was celebrated in New York in 1909, but it was after women's suffrage was won in Russia in 1917 that March 8th became the day to celebrate. It slowly spread around the world as part of a worker-specific holiday, until the UN adopted it in 1975.
Today, International Women's Day is celebrated around the world, with many women in Asia and Europe having the day off work – which gives a stark look at what it would be like without women in the workplace! It can be a day of protest, but also a day celebrating womanhood, for every woman!
We womenfolk have certainly made a lot of strides since winning the right to vote, but that doesn't mean our equality work is done. Gender imbalance, which can affect certain industries and public spheres reinforces the idea that women don't belong some places, and that includes the idea that some jobs are just 'better for women to do,' which negatively affects men as well. The theme for Women's Day 2021 is #ChooseToChallenge, because "a challenged world is an alert world and from challenge comes change."
What will you be calling people out on their shit on? Take action for equality by celebrating the women around you and raising awareness against biases.
Since 1909, this holiday has sought to celebrate respect, appreciation and love towards women, as well as women's economic, political, and social achievements. Below we highlight some of women who truly #ChooseToChallenge.
1. Betty Dodson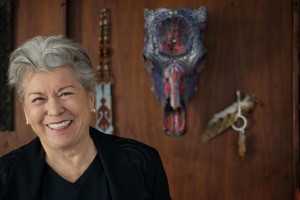 "If you go out to dinner with someone, you find out what they prefer in food. We ought to be able to have a conversation to find out what people prefer when it comes to sex."
Known as the founder of sex positive feminism, Betty Dodson began her journey of sexual discovery after her divorce in 1965, at the age of 36. Originally an artist, she held a one-woman show of erotic art in New York City before going on to author and sell more than 1 million copies of her first book, Sex for One. Dodson then started holding workshops for groups of women centering on exploring their body and offering information about masturbation. She holds a degree from the Institute for the Advanced Study of Human Sexuality for her research work on sexuality, and currently has a private practice in New York City.
2. Dr. Ruth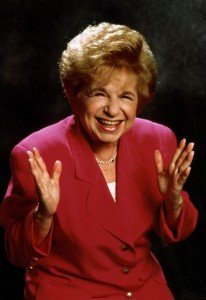 "When it comes to sex, the most important six inches are the ones between the ears."
Ruth Westheimer may not need much introduction for many, but the famous host of radio and TV show Sexually Speaking certainly has a colorful past. Born in Germany, she escaped the Holocaust to Switzerland, and later immigrated to Israel. She recalls that at 17, she lost her virginity "on a starry night, in a haystack without contraception." Studying and teaching psychology in France, she divorced her first husband in 1955 and moved to the U.S where she obtained her Master's degree in Sociology, a PHD in Education and studied human sexuality at the New York Hospital-Cornell University Medical Center.
She worked with Planned Parenthood from 1967 to 1970 which she says ultimately resulted in her doctoral dissertation at Columbia University's Teachers College. After giving a particularly passionate lecture about the need for sex ed. programming, she was offered a 15-minute radio show to do just that. The show was immensely popular and had a quarter of a million listeners every week. Since then, she has had a syndicated TV program, and authored several books, including Sex for Dummies.
3. Ruth Bader Ginsburg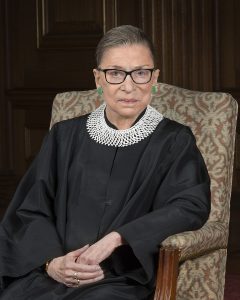 "If you're going to change things, you have to be with the people who hold the levers."
Serving the Supreme Court since 1993, Justice Ruth Ginsburg began her path into law as 1 of 9 women in a class of 500 at Harvard. Her husband, also a law student, was diagnosed with testicular cancer soon after the birth of their daughter, and Ginsburg helped type his papers, cared for both her daughter and ill husband, while accomplishing the honor of making the Harvard Law review. She later taught at Rutgers where she co-founded a law journal focusing exclusively on women's rights.
As the second women to ever sit on the Supreme Court, Justice Ginsburg admits that 'at the end of the day, a wise old man and wise old woman will reach the same judgment,' but has nevertheless brought unique viewpoint to several rulings. She is not afraid of dissenting, nor taking on large corporations. She has ruled in the past to protect equal access to education at military college, and even took on Walmart in a sex-discrimination case in 2011.
4. Malala Yousafzai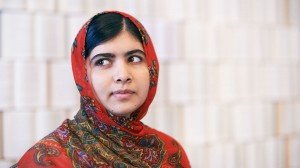 "We realize the importance of our voices only when we are silenced."
Just 17 years old, there are few who have not heard that Malala Yousafzai is the youngest person to ever win a Nobel Prize. Yousafzai has been an activist for women and education in her home country of Pakistan, where Taliban had made girls attending school illegal when Yousafzai was young.
It began with a blog she started at the age of 12 about living under Taliban rule for the BBC. She gained fame for this and the interviews she gave, but in 2012 was the victim of an assassination attempt that left her unconscious for days. She has written a memoir, and continues to speak internationally about equal access to education.
5. Diane Von Fürstenberg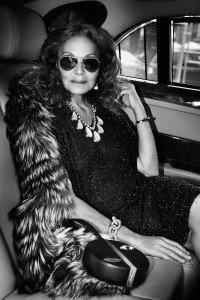 "I wanted to be an independent woman, a woman who could pay for her bills, a woman who could run her own life – and I became that woman."
Diane Von Furstenberg is well deserving of her Fashion Designers of America Lifetime Achievement award. She is the woman who invented the wrap dress in 1974!
While briefly married to a prince, Von Furstenberg says "The minute I knew I was about to be [the prince's] wife, I decided to have a career. I wanted to be someone of my own, and not just a plain little girl who got married beyond her desserts."
With an original investment of $30,000, she has risen to the top of the industry, and is currently the 68th most powerful woman on the Forbes list. In 2010, she created the DVF Awards, which presents $50,000 annually to four women who display leadership, strength, and courage in their commitment to women's causes.
6. Billie Eilish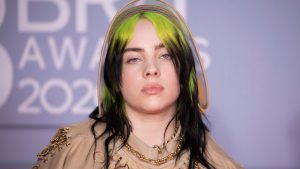 "I've always done whatever I want and always been exactly who I am."
Billie Eilish entered the limelight at a young age and has continued to take the world by storm since. She says exactly what's on her mind and isn't afraid to discuss serious topics like women's bodies. In a recent interview she stated "I never want the world to know everything about me… That's why I wear big, baggy clothes. Nobody can have an opinion because they haven't seen what's underneath."
Billie's rise to fame is based purely on her amazing talent, which is the message we should be sending to young women. You can make it big without having to look or act a certain way.
Whether you are showing love to your fellow sisterhood or making love to yourself this Women's Day, get excited and be proud of the wonderful strides we've made! This isn't the beginning and it's certainly not the end!