This article was scientifically fact-checked by Human Sexuality expert Dr. Laurie Mintz.
Everyone has their own comfort zone. And when it comes to BDSM, some believe it to be intimidating, rough, and perhaps even unpleasant. On the other hand, there are people who find the whole thing entirely intriguing or even extremely exciting.
So, instead of offering hardcore BDSM tips that may make the more vanilla solo or couple feel completely out of their depth, we have a few cheeky suggestions that'll add only a sprinkle of spice to an already-piping hot sex life.
And for those looking to go harder, we've got you covered too! Here, you'll learn about how to enhance your BDSM experience by taking it to the next, more extreme, level.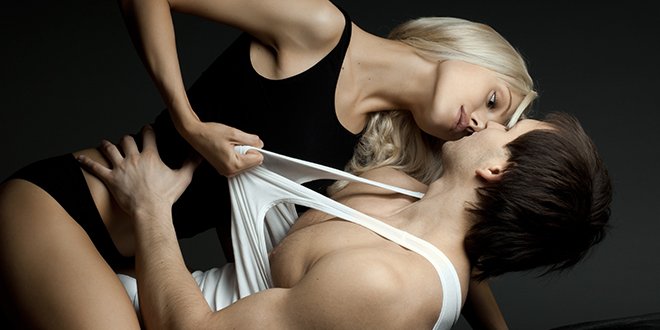 Below, you'll find a list of four BDSM acts that can be done in such a way that it aligns with your kinks, interests, and intrigues. It's time to enjoy the sheer joy of BDSM, no matter how vanilla or kinky you are!
Before we begin however, here's a little glossary introducing you to the things you'll learn about today:
BDSM: Bondage (a sexual practice of being tied up or restrained), Discipline (following a set of rules given by a dominant or creating a set of rules for a submissive to follow), Sadism (the enjoyment of giving pain), and Masochism (the enjoyment of receiving pain).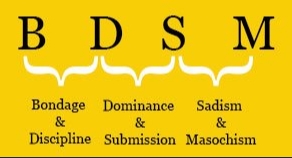 Erotic Sexual Denial (Edging): Keeping someone in a heightened state of sexual arousal for a prolonged period of time and/or not allowing one to orgasm to develop sexual tension.
Flogging: Using a device, such as a whip or flogger, to hit someone's body to create arousal. Oftentimes, it is used as punishment.
Dominance & Submission
In order for this dynamic work, one partner will have to assume the role of dominant, and the other, the role of submissive. At the same time however, a couple may both identify as a 'switch' in which case they enjoy being the dominant and the submissive equally, thus taking turns.
How to Add Dominance & Submission into Play Time 
First off, talking with your partner beforehand would be extremely beneficial, as you can then discuss your individual roles, your interests, limits, and anything else that you feel is important. 
For some, it takes a bit of experimenting to decide whether they're more dominant or submissive. Once your roles have been established, you can start playing around with a few activities. 
Surprisingly, you may have already added a few BDSM aspects into your bedroom without even knowing it! This could be when one partner pins the other down, bites or scratches skin, or pulls their partner's hair. 
It can also include role playing where one person is more authoritative than the other (such as teacher and student). 
These fun BDSM activities are a gentle way of experimenting and will allow you to enter the fascinating world of dominance and submission.
How to Intensify Dominance & Submission During Play Time
For experienced doms and subs, there are so many new things you can bring into your playtime.
Consider resistance play, which involves one partner "resisting" another partner's sexual advances. This may go as far as the dominant partner pretending to force the submissive partner to have sex. Studies show that between about 33 and 66 percent of women have had a fantasy about being forced to have sex.
It's really important to note, however, that having this type of fantasy or being curious about acting out a rape scene during resistance play doesn't mean that the person actually wants to be raped. experience unwanted sexual   Indeed, quite the contrary—resistance play requires a trusted partner and clear boundaries (e.g., safe word to stop the play) established beforehand.
Bondage
Bondage can be a light-hearted and playful way in which to tease a partner, or it can be used to reinforce strict rules and maintain dominance. In fact, for the more serious bondage players, a body that is bound can be seen as a beautiful work of art. But we all have to start somewhere… 
How to Add Bondage into Play Time
Many people have experimented with handcuffs that are almost synonymous with bachelorette parties. And this is actually a good way of finding out if you might be interested in the world of bondage. Sadly, these handcuffs are usually quite flimsy and don't really offer much value to your playtime.
If you're serious about giving bondage a try, we suggest using neckties or SUTRA Chainlink Cuffs around the wrists or ankles. They're made of soft material making them less intimidating, and they allow for more flexibility.
How to Intensify Bondage During Play Time
Want to be stretched to your limits? The X-body positioning of being tied at both wrists and ankles across a bed can be turned up a notch with the addition of a spreader bar.  This is a rigid piece of equipment with cuffs for both legs on either end so that when someone is wearing it, they are unable to close their legs.
Alternatively―and with safe words and time limits negotiated firmly beforehand―bondage can be used to put the bound partner in a slightly more uncomfortable position with multiple ties. 
Advanced bondage practitioners often pick up shibari, which is a type of Japanese rope bondage that definitely has a learning curve, but can be used to make full-body bounds or even a wearable harness (with practice).
Erotic Sexual Denial
This is also known as 'orgasm denial' or 'orgasm control' and is when a person is kept in an intense state of arousal for a prolonged period of time. In this way, one person has full control over their partner's orgasm.
How to Add Erotic Sexual Denial into Play Time
Engaging in sexual denial can actually be a very fulfilling experience, and is a way to build up sexual suspense and create an even bigger and better orgasm. 
For beginners and more vanilla players, couples could indulge in their own version of edging. That is, maintaining their partner's sexual arousal for a period of time (without climax). 
But in this case, encouraging a partner to orgasm after time is a kinder and milder way in which to experiment with this kind of practice. If both partners have enjoyed this, you could move onto orgasm denial, or even stimulation deprivation.
How to Intensify Erotic Sexual Denial During Play Time
If you've tried (and enjoyed) sexual denial, take a journey through the wild world of absolute genital stimulation deprivation. An example of this would be to use a chastity device.
A chastity device is used in BDSM practices in order to enhance orgasm control, and prevents the wearer (the sub) from engaging in sexual intercourse or self-pleasure. 
The person who holds the key to the chastity device (the dom) is then responsible for the wearer's orgasm, giving the dom full control over their sub's pleasure. The dominant is thus the only person who can give the wearer permission to be pleasured or to pleasure (to the point of climax).
A chastity device can be worn by both men and women, and can be used only during play time or for prolonged periods of time.
Spanking & Flogging
This fun activity can be altered immensely, making it the perfect little addition to playtime for beginners and more advanced BDSM players. 
A light spanking or being flogged is the erotic act of slapping/placing impact on one's body. Generally, the buttocks is the best place to start for beginners… 
How to Add Spanking into Play Time
If you've never given someone a cheeky slap on the behind, now's the perfect time. And you can do so easily whilst in a number of different positions. 
Unless you've pre-discussed trying this in the bedroom, the best way to start off would be to lightly massage your partner's butt, giving it gentle caresses. Then add in a pinch or two, to gauge the reaction. If you find your partner to be into it, go ahead and give them a light spanking or two.
If all of this is well-received, and you feel comfortable doing so, why not couple it with some dirty talk, such as, "Who's been a bad girl/boy?" or "Do you like it when I spank you?" 
How to Intensify Spanking & Flogging During Play Time
If you're more advanced when it comes to BDSM and impact play, flogging can definitely be an erotic addition to play time. 
Try to experiment with new types of floggers, such as ones made of rubber, rope, leather, horsehair, PVC, nylon, or chains. Rubber and horsehair floggers are great for those who enjoy a more stinging sensation, while leather is prone to cause bruising, and nylon which causes both a stinging and a thud sensation.
These materials are geared more towards experienced floggers due to how strong the impact can be. Not only that, but it takes a certain technique to use these types of floggers, and for that reason, should not be used by beginners who haven't had any practice.
If you're looking for a flogger that works well for beginners and pros alike, suede floggers are the best choice. They leave an erotic and sensual feel while producing a sound that's sure to awaken your senses.
Closing: The Importance of Aftercare
If you're new to the world of BDSM, you may not be familiar with the notion of aftercare. But this is actually a very important activity practiced by those who engage and live the lifestyle. It's something to take note of as a means to keeping both parties emotionally, physically, and mentally safe and secure.
Aftercare is what happens after play time, and is a time for partners to kiss, cuddle, caress and/or discuss how they both feel.
While some acts such as hard spanking/flogging generally need more aftercare, like applying lotion to the skin, emotional aftercare is just as important and enough time should be spent to nurture partners. 
Aftercare that incorporates communication is good for everyone involved, as it has the ability to bring two people closer, and does away with any potential misunderstandings about the scene that preceded it. 
In short, it's a way of showing kindness and sensuality in such a way that both partners know they're important and respected. With that, both can walk away feeling satisfied and not discarded or used.
Now it's time for some practice education! If any of these BDSM acts have intrigued you, go ahead and give them a try. You may just love it!
*In this article, we are using the words sex and intercourse as synonymous, as is done in popular culture in general. However, we'd also like to acknowledge that most women don't orgasm from intercourse alone and need some type of clitoral stimulation, either alone or coupled with penetration.
Facts checked by:
Dr. Laurie Mintz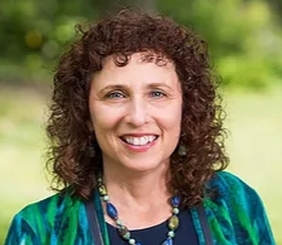 Laurie Mintz, Ph.D., is a professor at the University of Florida, teaching Human Sexuality to hundreds of students a year. She has published over 50 research articles and is a Fellow of the American Psychological Association. Dr. Mintz also has maintained a private practice for over 30 years, working with individuals and couples on general and sexual issues. She is also an author and speaker, spreading scientifically-accurate, sex-positive information to enhance sexual pleasure.