Your mind and body will tell you exactly what they need. All you have to do is listen. This July is Orgasm Month— and LELO is taking a holistic approach to orgasming in order to fight the dreaded Orgasm Gap. It's about time we start thinking about our sexual wellness as part of our overall health and the ultimate act of self-love.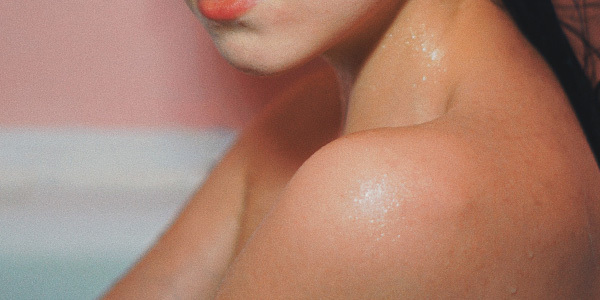 Let's Talk Orgasm Gap (Again)
Unfortunately the difference between the rate of orgasms during their most recent sexual experience is still pretty staggering between men and women (90% compared to a mear 65%), so it comes to no surprise why some women continue to fake it. One fifth of women even reported never or rarely (less than 25% of the time) orgasming.
Now that we're finally acknowledged the gap, what exactly causes it? Well, a lot of things. For one, we've internalized beliefs that the male orgasm is more important. We've also experienced a lack of sexual self-knowledge and assertiveness. Bridging this gap requires women to embrace their right to pleasure, communicate their wants in bed, and masturbate more to understand their bodies.
We're here to take a stand for equal pleasure, which ultimately brings better pleasure for everyone! That's why LELO has launched 3 new sexual wellness products that are focused on improving the quality of your orgasms. 
Workouts for my vagina? Why on earth would I need those? Kegels are the unsung heroines of our bodies, but it comes to no surprise that many women experience sexual incontinence in their lives due to weak pelvic floors (whether that be from horseback riding, birth or simply having a weak pelvic floor). 
Strengthening your pelvic muscles not only helps support organs like the bladder and uterus, it also leads to stronger contractions during an orgasm. We're familiar with lifting weights for the muscles elsewhere on our body, and neglecting Kegels is no exception, especially if it provides better pleasure which leads to an array of other health benefits.
LELO Beads Plus contains 6 weighted beads (2 x 28 gr / 0.06 lb, 2 x 37 gr / 0.08 lb, 2 x 60 gr / 0.13 lb) that allow for a multitude of weighted combinations so that you can find the weight that stimulates you best. Each ball contains an inner ball that gives off gentle kinetic vibrations that flex your vaginal muscles. Not only can they act as trainers for stronger orgasms, they can also be used as an incredibly discrete form of foreplay.
Letting go of everyday stresses is the first step in catapulting you into a quality pleasure session. Let go of all the external factors that preoccupy the important space in your head that should be dedicated to yourself, which can be exercised through sexual wellness. Smart Wand 2 is LELO's newest all-over body massager that offers deep relaxation. It's steady handle and power allow you to penetrate deep into your pain… or pleasure. 
We made sure to include a 4 hour user time with 90 day standby time so you can access it whenever you're in the mood. It's also fully waterproof so you can take it into the tub or shower when your roommate just won't leave the house, or dowse it in oil or whip cream or whatever wet kink you're into (we're not here to judge). The best part about Smart Wand 2 is that no one will ever assume that it's a sex toy, and it actually makes for a great all around massager.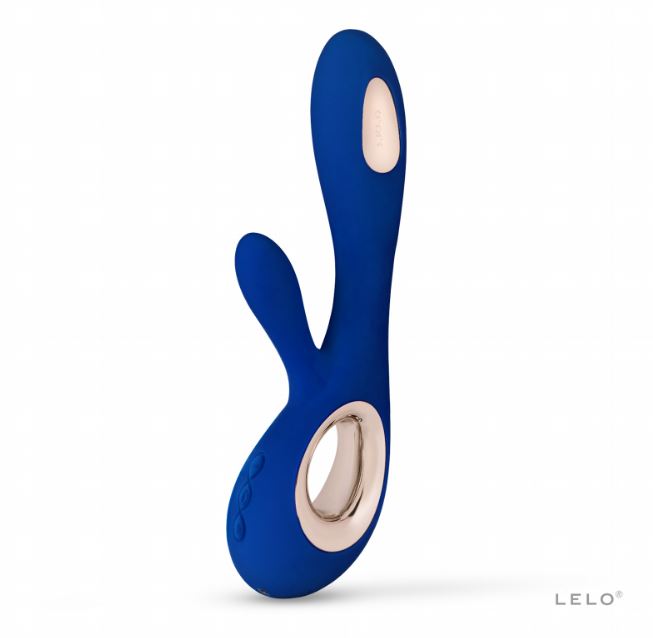 First things first, an orgasm is not the ultimate goal. In fact, focusing on any goal can really take away from the amazing journey of "getting there," however, if you're at the point where you understand your climax and what gets you off, SORAYA Wave is our latest and greatest gadget to get you to peak high. We've taken the awesome tech from the SORAYA and combined it with a very popular feature, the wave! Needless to say it was named after offering waves of intense gratification.
Like its predecessors, SORAYA Wave is incredibly diverse and ergonomically designed. It contains a handle and 3-button interface that makes for seamless exploring of its 8 vibrations patterns. Not only is it a rabbit vibrator with an insertable long shaft and smaller arm for clitoral stimulation, the arms also move together in a "come hither" motion that internally places pleasurable pressure on your frontal wall (commonly referred to as the G-spot). This triple threat makes for an incredibly intense finish and new experience to add to your sexual repertoire.
All we ask is that you stay #wellwithLELO this Orgasm Month and explore somewhere you've never been before. Sexuality is a life-long journey!