Just like a romantic movie in which someone chases another through the airport, sweeps them off their feet and they live happily ever after, the porn star experience is oddly similar… although on opposite ends of the spectrum.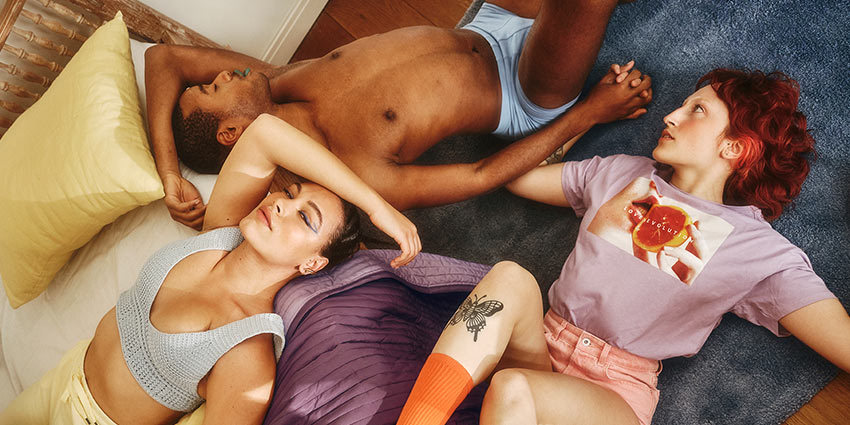 You see, the PSE has been called "the porn star experience" for a reason… it's something you tend only to see in adult films. 
And let's be honest, sex and romance in real life is rarely like what we see in the movies. 
What is the Porn Star Experience?
The porn star experience is a term that's mostly used in the sex industry, and is a service sometimes offered by sex workers. It is, what it sounds like, recreating scenes that you'd seen in adult videos.
It can include a variety of things, and is often initiated by clients who are interested in hardcore, kinky, or taboo sexual acts.
For many, the PSE is a way for some to live out their fantasies in a discreet and less judgemental space. 
Some examples of the porn star experience can include:
But just because the term 'porn star experience' is used in the sex industry does not mean that two lovers cannot enjoy this kind of play. Of course, it always involves full consent from both partners, and would be best experienced after communicating individual needs and wants. 
Why Is the Porn Star Experience So Appealing?
Just like the romantic movie analogy, the porn star experience seems elusive, and that often plays a big part in the appeal. We want to experience the things that get us all riled up while watching adult films, because it's sexy, arousing, and sometimes taboo. 
Porn is also often a product of the male gaze, focusing on men who dominate and degrade their partners, and women who appear to absolutely adore it. And let's face it, not all girlfriends or wives are interested in taking on this role in the bedroom. Thus, hiring a sex worker for the PSE is to live out a fantasy.
As we mentioned, sex in porn and sex in real life is often very different, and watching adult films allows us to expand our fantasies and to fetishize sexual acts.
And then, of course, there's the everyday stress that life brings, the mundane routines, chores, work, so on and so forth. The porn star experience allows one to escape the drudgery and enter a new and erotic world that they've perhaps been pining over since puberty. 
In contrast, there is also something called 'the girlfriend experience" aka the GFE…
What is the Girlfriend Experience (GFE)?
The girlfriend experience is more of a sensual adventure, and is almost the opposite of the PSE. 
It's when a sex worker takes on the role of a 'loving girlfriend', giving their clients affection, adoration, cuddles, attentiveness, and intimacy. Imagine your dream girlfriend, and that is what one would call the girlfriend experience. 
The girlfriend experience is actually quite common, especially among men who are newly single or divorced, or those who want to enjoy a romantic date with someone intelligent, funny, sweet, and kind. It's about spending quality time with someone, getting to know them, even spoiling them, and then perhaps spending the night.
The cherry on top? The girlfriend experience can include a hot and steamy bout of play, if agreed upon by both parties.
To sum up the difference between the porn star experience and the girlfriend experience, according to sex worker Kourtney Chase, is merely a question of, "Do they want to bang you or make love to you?". It really is as simple as that!